Terri & her horse "Sugarfoot" - 04-23-2013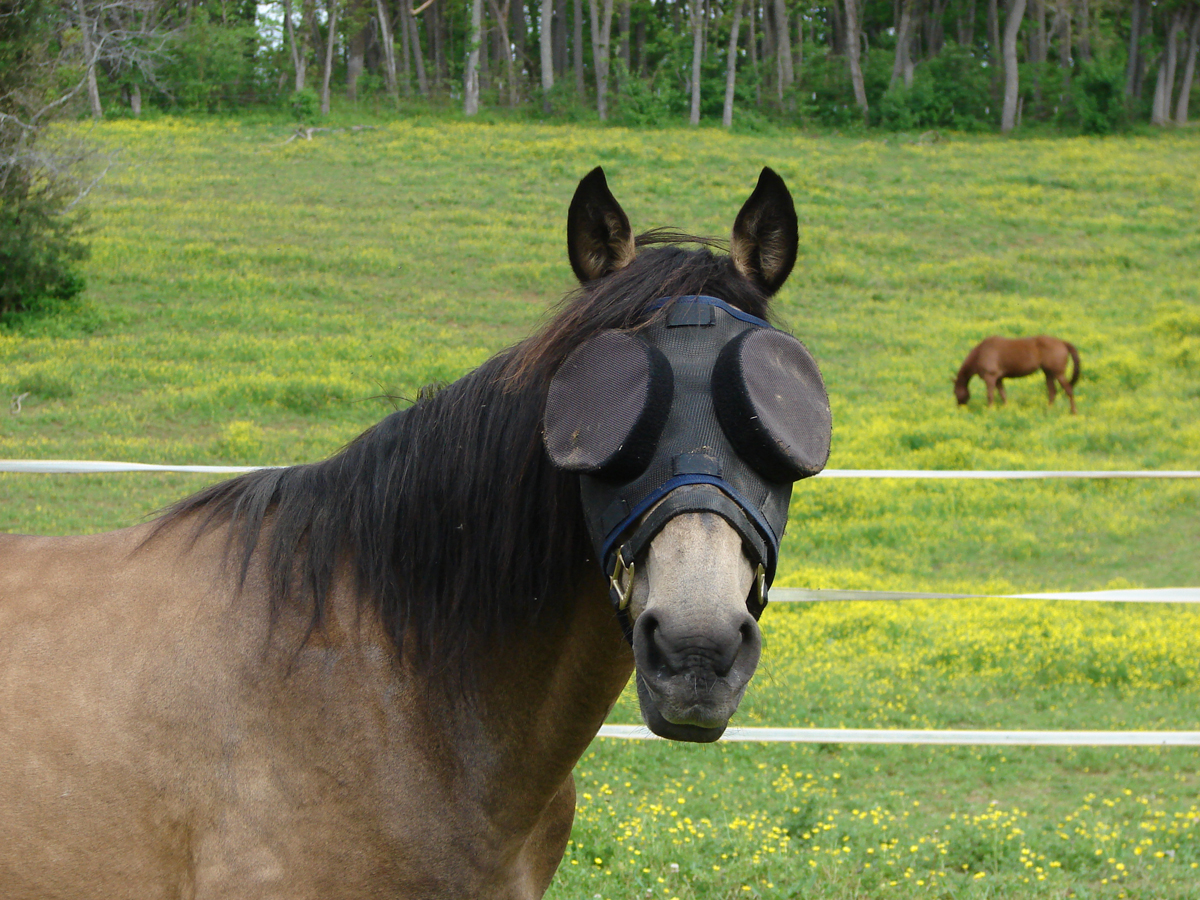 I rescued my Rocky Mtn. horse back in December. Since then, I have managed to put 150 pounds on her and earn her trust. She still was very jumpy when I would try to ride her. She only wanted me to ride her in the barn and would nearly throw me if I would try to ride her out the barn door. I had put hundreds of dollars into vet bills because of recurrent uveitis.
The vet had to be called every couple of weeks, and I was constantly buying eye ointments. When I saw someone's blog about the Guardian Mask, I decided to give it a try. She immediately took to it, let me ride her out in the sunshine for the first time, and has had no recurrences of the uveitis - even without medications.
You have given me the horse I've always wanted. And she looks SO CUTE in her "sunglasses". We have had no problems with her eyes at all since using her mask. We love it, and so does Sugarfoot. She walks to me and puts her head down for me to put it on her. Somehow she knows she needs it.
Thank you! Thank you! Thank you!
Terri Money
---
Hi Terri,
Thank you for sharing your experience with Sugarfoot, it is the experiences like yours that keeps us going! We also commend you on taking on a rescue and giving Sugarfoot the care and love that she needs! Your hard work has obviously paid off, she is gorgeous!
Guardian Mask