Navigation Menu
---
We strongly recommended reading each and every page of the compiled information on our website.
The information we have provided will help you understand your horses needs as well as understand our products.
Our goal is to help save horses lives.
---
This product is proudly made in the USA
---

---
Suzzette and her Pony "Rusty " - 06-03-16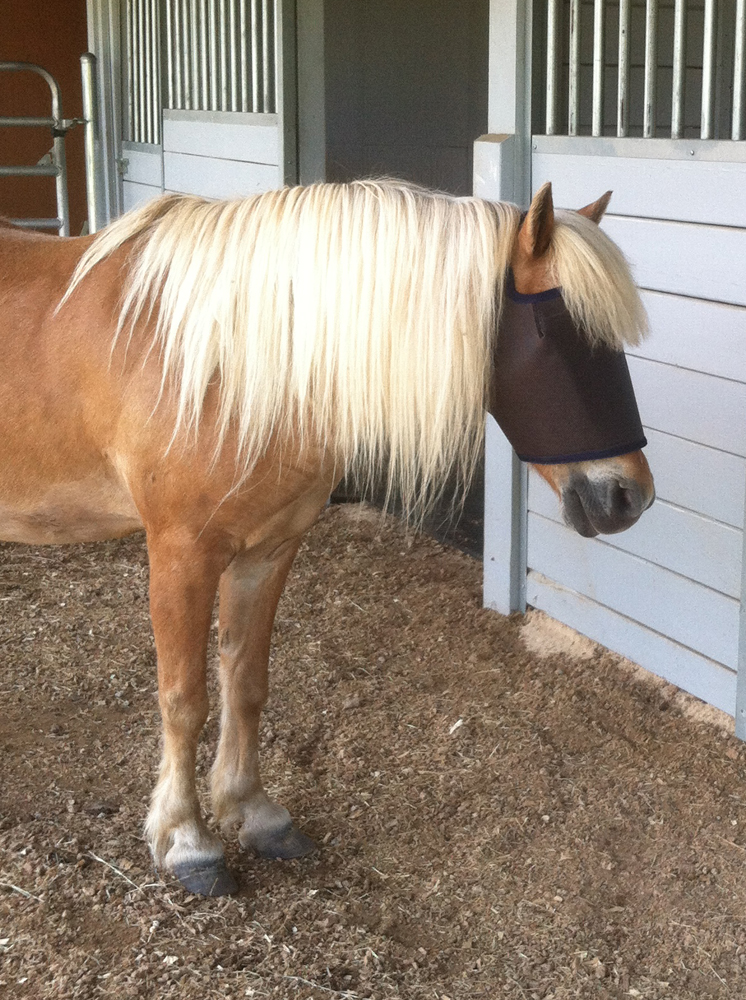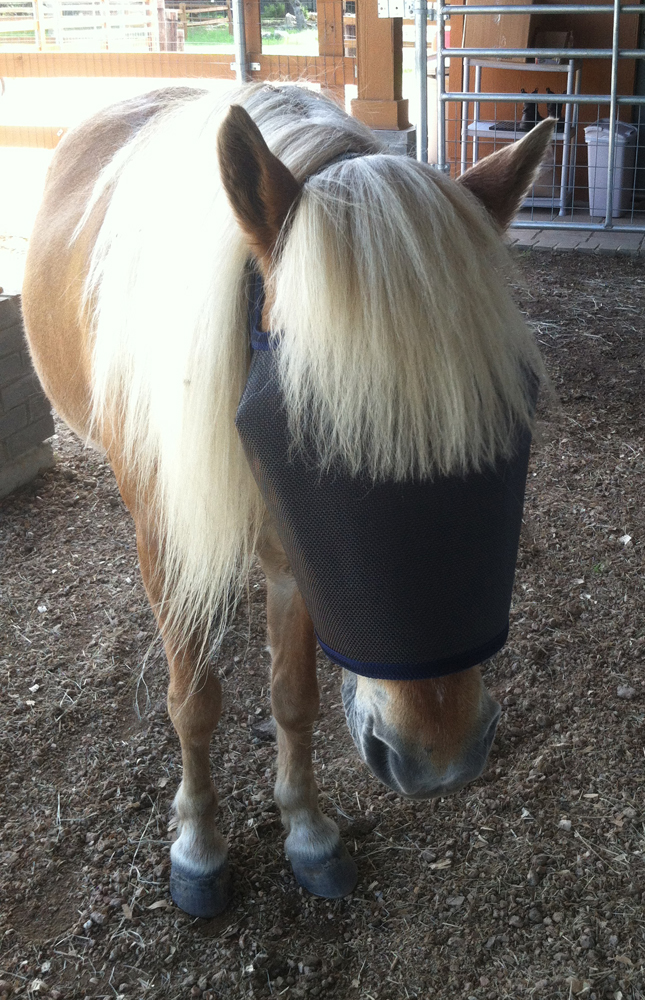 Dear Jeanine,

Thank you so much for customizing his mask and helping me with the purchase of a Guardian Mask for my little pony Rusty. It is heartbreaking to see the pain that my little guy has been enduring for, I'm not sure how long. The vet thinks that he has had ERU long before he came to me. I am hoping that it will give him relief, comfort, and prevent future flare ups.He seems so soothed by it.
Update!
The mask is so well constructed. So much better than the other mask I had. And the UV protection is great! Like Ray Bans for horses. I sent some pics so you could see. I also sent the pic of the excess from the strap. If it seems ok to you I won't worry about it. Thank you again from both Rusty and I!

Suzzette Decuir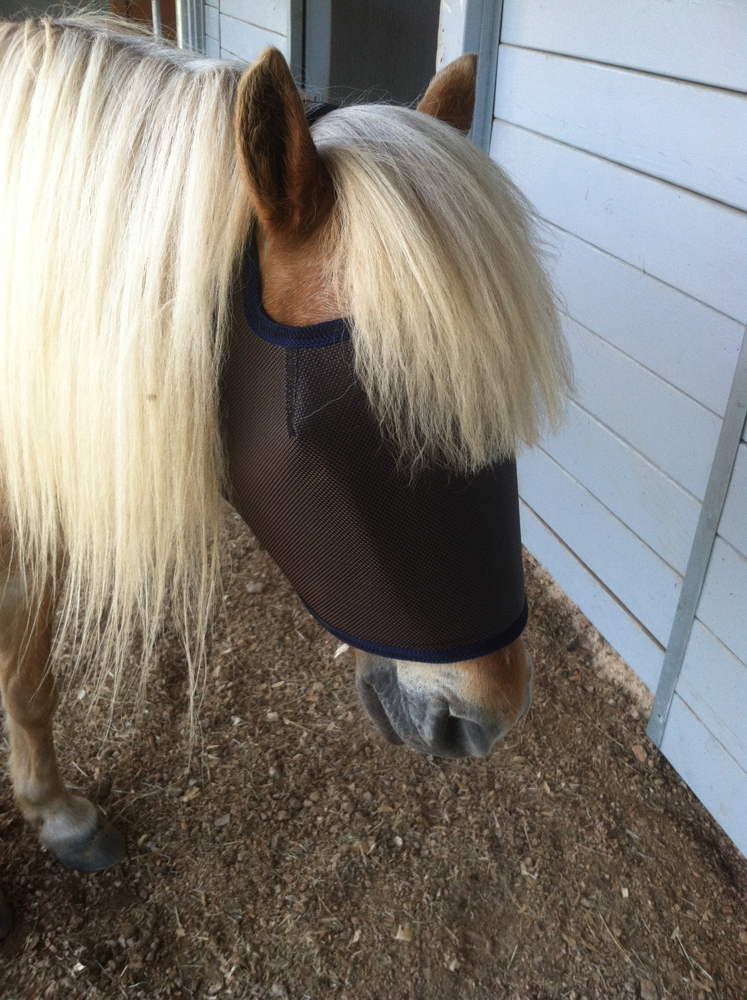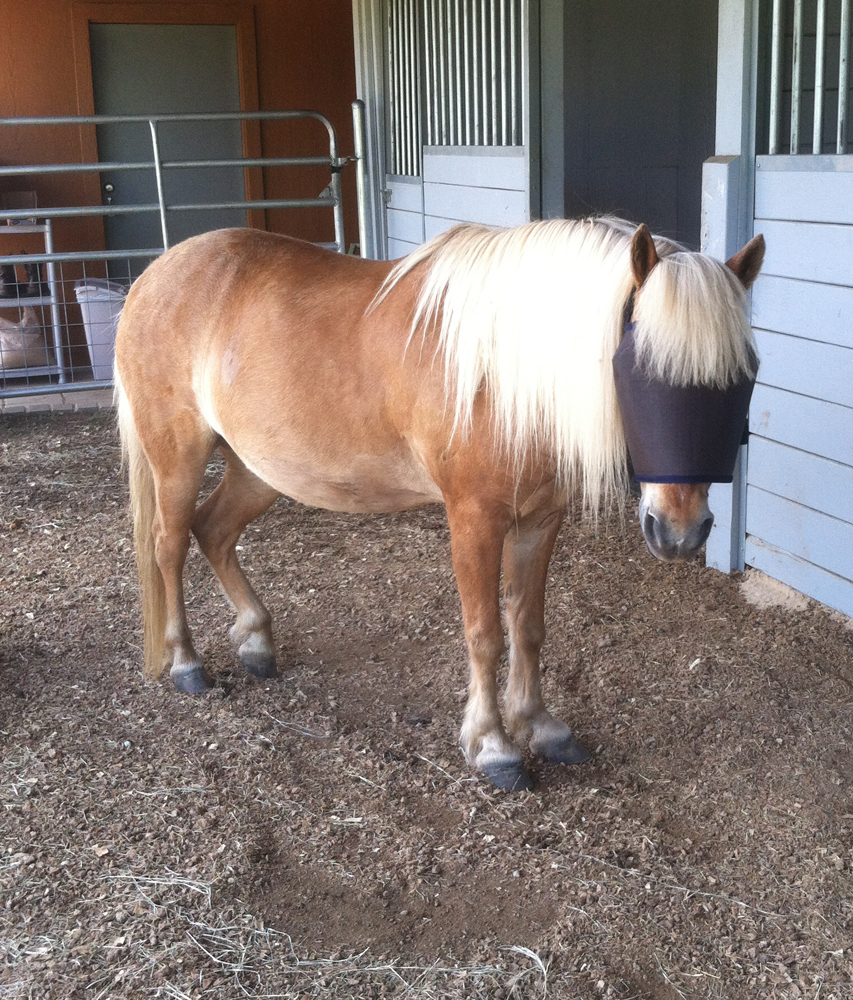 ---
Hi Suzzette,
Rusty looks fantastic in the mask. The flap should be just fine, and it does look like a comfortable fit. Thank you for the photos, Rusty is such a cutie!
Guardian Mask