Stephanie & her horse "Rascal" - 07-04-2012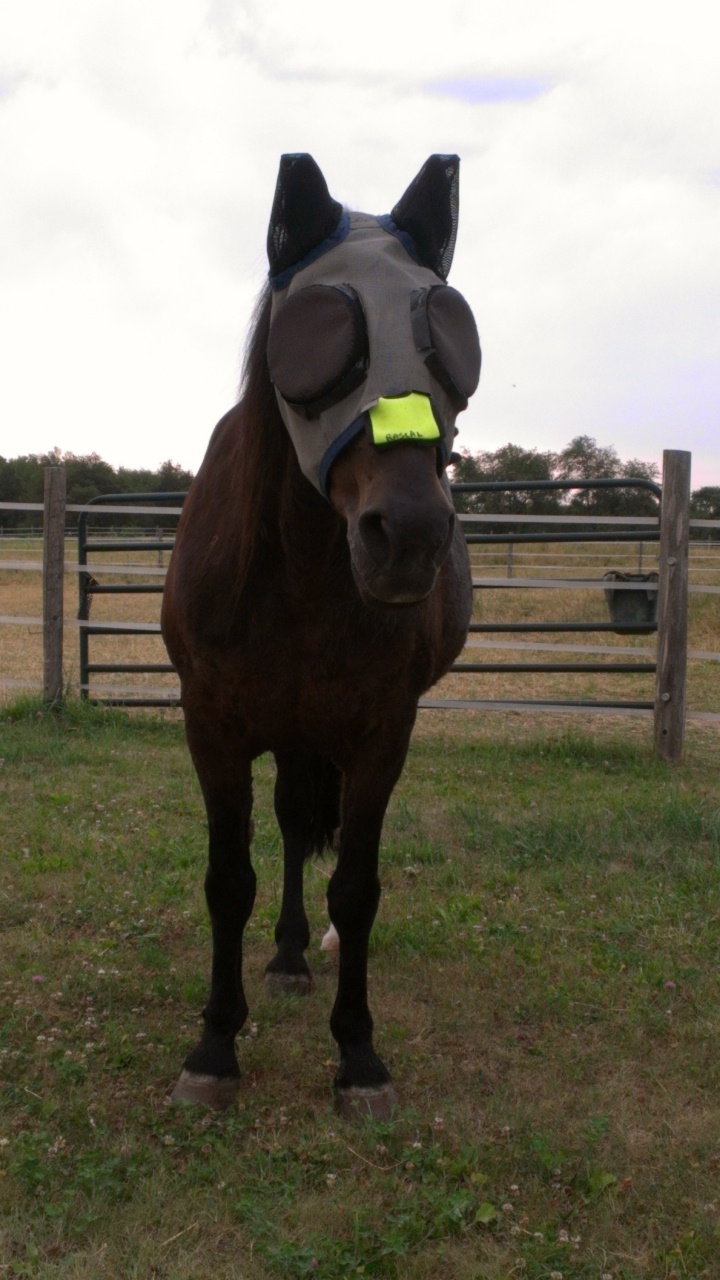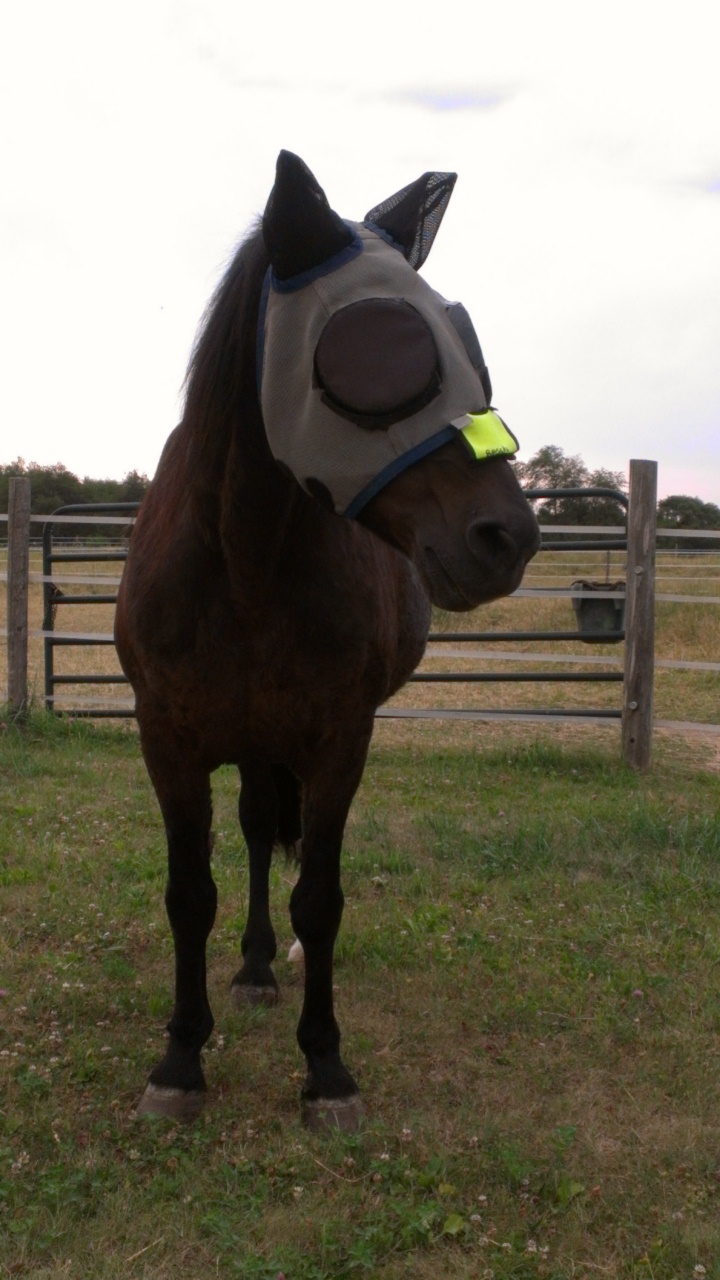 Rascal is a 33 year old TWH that has had EPM for 10 years as well as arthritis. He is a very happy well adjusted horse. He is turned out in the morning to roam the property and gets to eat in all the good spots. Late at night we put him in his stall for the night. He has a swamp cooler in the barn near his stall that he uses on and off all day and night. Ok he is a very spoiled, very loved pet that is smart and knows what he can and can't do. He knows better than to go in my husband's garden or even in the yard around the house. Even the truck delivery drivers bring him treats. A few times a year we have to deal with infections or foreign objects in his eyes.

I finally feel confident that we have him protected against the constant problems and to ensure his comfort. I enclosed a few pictures of him before and after his Guardian Mask. We do have a horrible problem with the gnats that live and lay eggs in the horses ears. I have a couple of boarders that have horses that will not let you touch their ears. While I knew I was determined to use a Guardian Mask, I had to come up with some way to protect his ears.
With some ideas from Vee at Guardian, I started with a fly bonnet over his Guardian. It worked at first, but soon I kept finding the fly bonnet everywhere but on his ears. The final solution was to cut up a cheap mask to use for the ears, tape it where it might fray and to attach his reflective gear. I just slipped right over top the guardian. I not only ended up protecting his ears, but my investment in my Guardian as well. He seems to like it and it definitely makes me feel confident about his comfort.
Thanks to Guardian.

Stephanie Emery
Round Hill Ranch
http://www.roundhillrockymountains.com
---
Hi Stephanie,
I'm glad that you decided to share your idea here, many customers are always looking for ways to make their horses more comfortable and we do feel like this may help. Thank you and give Rascal a big hug for us, he sure is a sweetheart!
Guardian Mask