Navigation Menu
---
We strongly recommended reading each and every page of the compiled information on our website.
The information we have provided will help you understand your horses needs as well as understand our products.
Our goal is to help save horses lives.
---
This product is proudly made in the USA
---

---
Sherry & her horse "Tiger" - 07-02-2008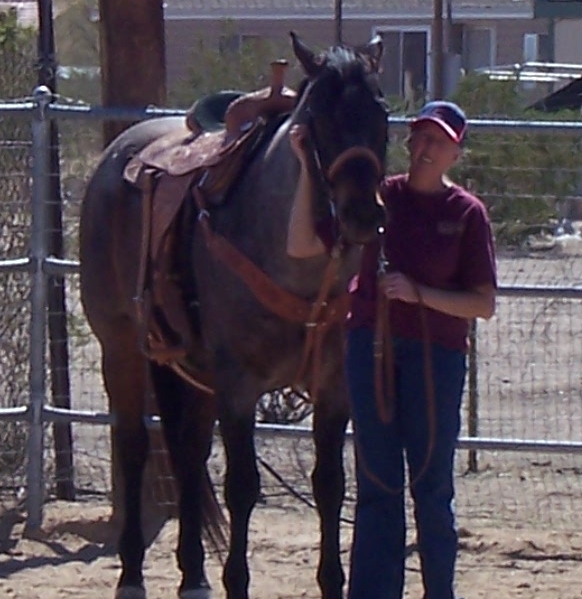 I just wanted to say a great big THANK YOU!
Since finding your product in 2006 and purchasing my first Guardian Mask with 95% shades, my buddy "Tiger" a 12 year old Quarter Horse has had absolutely no more incidents with recurring Uveitis.
When I first found out about his diagnosis I was heart broke. I found your product searching the web and ordered. He wears his mask daily from sun up to sundown during the 9 months of the year that you worry about the sun here in Arizona, and as I said no recurrances!
He's partially blind in his eye due to cataracts now, but in the 1 1/2 years I've owned this mask no more pain, weeping, head shaking, hiding from the sun - NOTHING! He's a happy boy now!
Thank you for helping my best friend lead a normal pain free life.
---
Greetings Sherry,
Thank you so much for sharing your experience with the Guardian Mask, we are so pleased to know that Tiger is doing well, and thank you for the picture, you are both looking terrific!
Guardian Mask