Navigation Menu
---
We strongly recommended reading each and every page of the compiled information on our website.
The information we have provided will help you understand your horses needs as well as understand our products.
Our goal is to help save horses lives.
---
This product is proudly made in the USA
---

---
Ruth & her horse "Legend" - 07-20-2009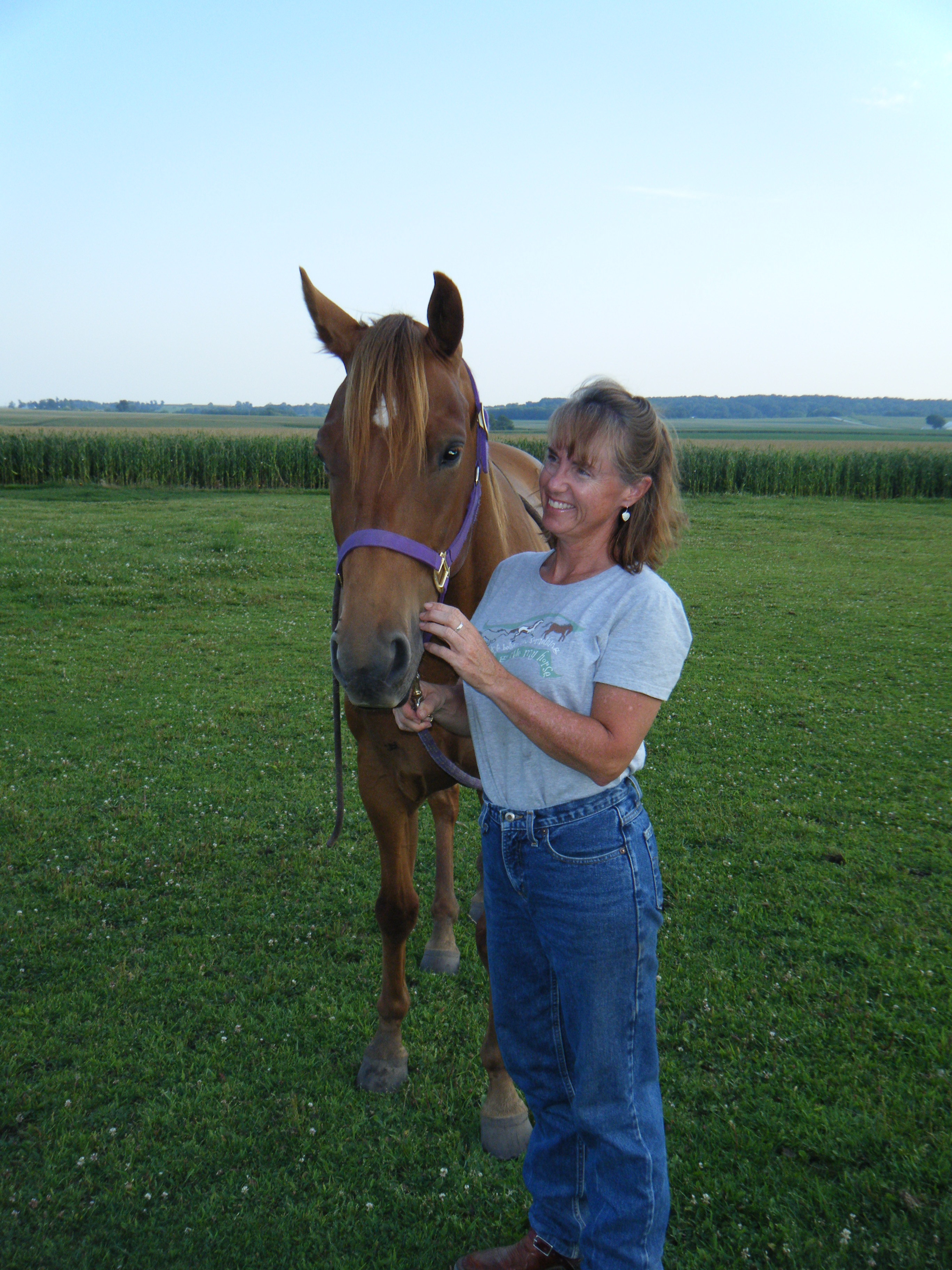 Early autumn 2008 my new horse "Legend" was diagnosed with Uveitis in his left eye. I was heartbroken but used the eye ointment the vet gave me, and The Guardian Mask, also put him on an herbal supplement and an anti inflammatory supplement. Yesterday I took him back to the vet to see how much sight he had left in that eye two optical horse vets could find nothing wrong with either eye!!!! They told me to stick with the program I'd been using and they were astounded at the improvement in the eye.

Thank you!

Ruth Sebetka
Walker, IA

---
Thank you Ruth for sharing your experience. We're very pleased to hear the vet report! Legend is looking great and thank you so much for sending pictures! We also love to see you smile!
Guardian Mask