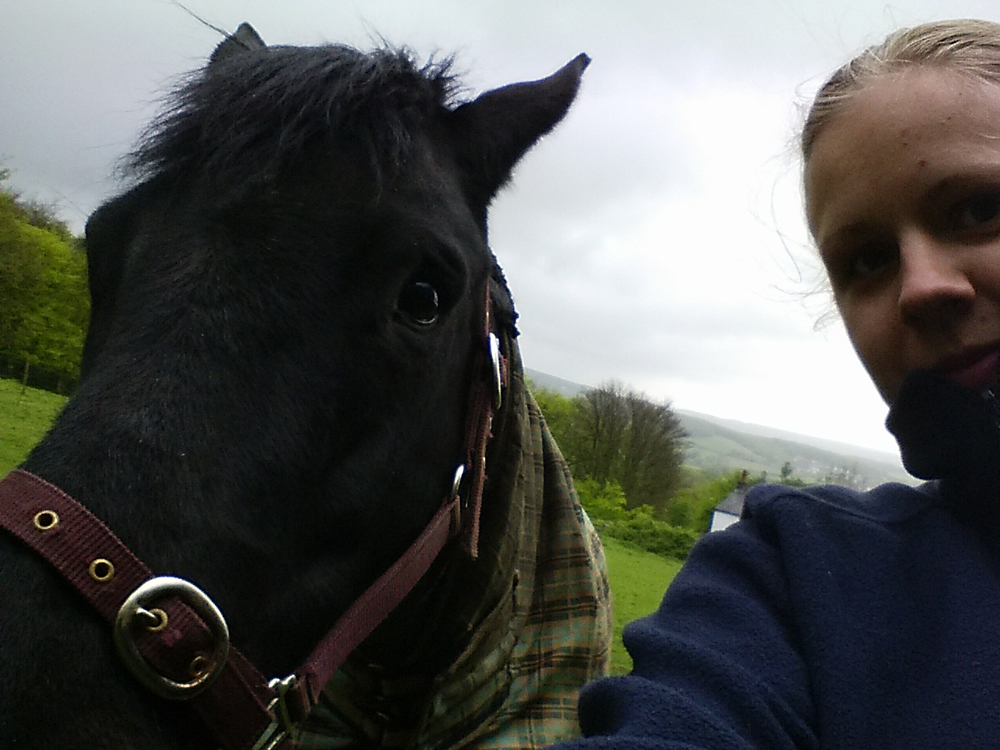 Rebecca and Father with Milly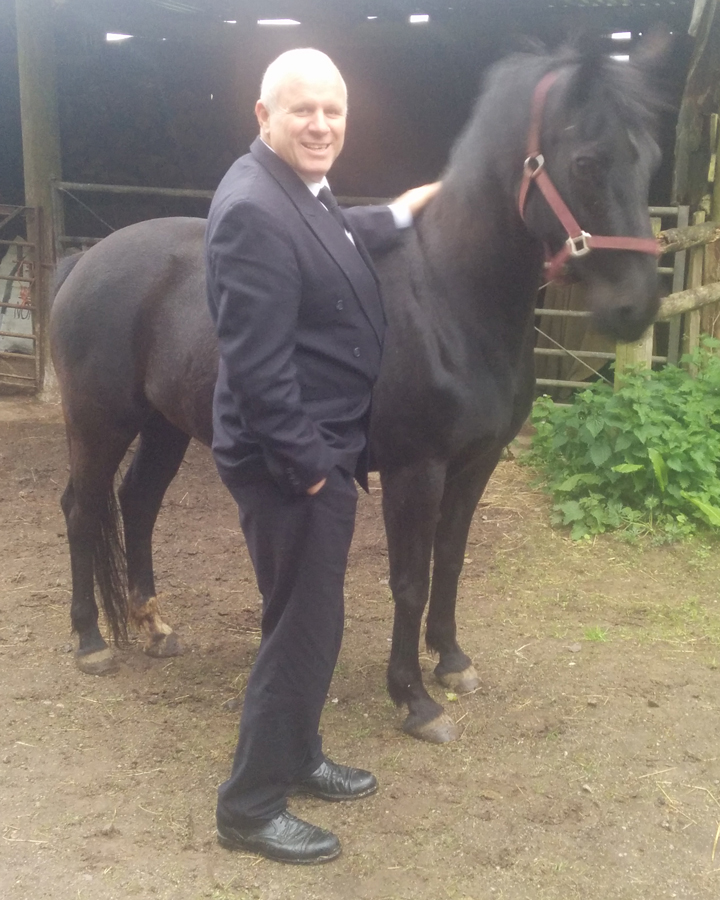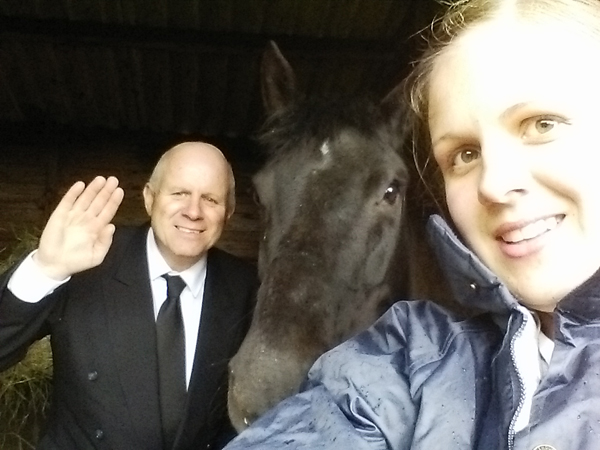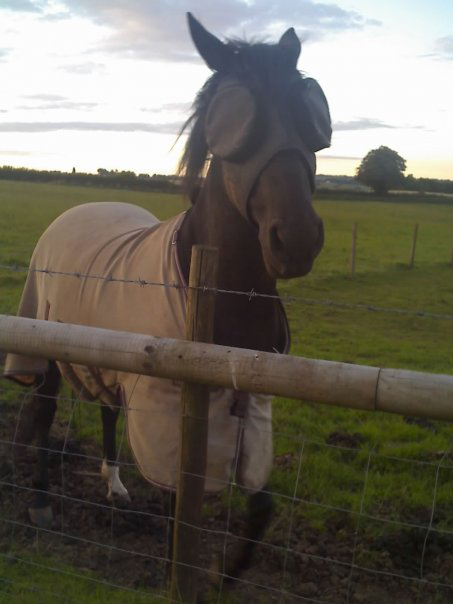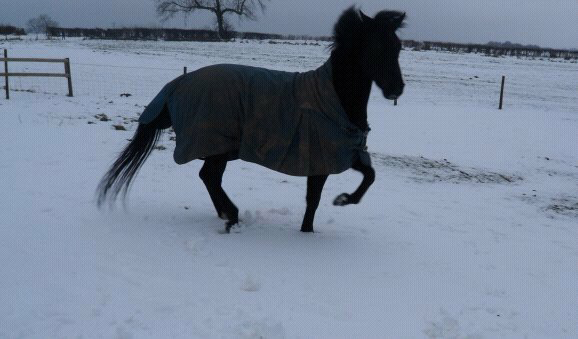 Update 06-30-2016 After I posted Rebecca's video on our Facebook page, I received this lovely update from her.

It was 8 years ago that Guardian Mask found me, and saved me and my horse Milly.

Milly kept having recurrent flare ups of Uveitis. She had been hospitalised for treatment, and since returning home from this, she no longer trusted a vet or us to put treatment in her eye, leaving us virtually unable to treat the flares up as we wanted to.

We got to the stage where the only option would have been to remove the eye, but due to her flighty temperament, this wouldn't have been a viable option.

It was around this time, between flare ups, that Guardian Mask saved us. After reading the testimonials, a mask arrived, and so began the beginning of Millys journey.

After having the mask and wearing it, in the 8 years, Milly has only had 2 or 3 flare ups (honestly), instead of every 6 weeks.

I can hand on heart say, that without this mask, Milly may not be here today. Her life may have taken a much more drastic turn. Before the mask she was having flare ups every 6 weeks, and it had even gone to the other eye which had started to have flare ups of Uveitis. Since having the mask, the 'better' eye of the two has had no flare ups of Uveitis.

I honestly believe this is fully down the the Guardian Mask protecting the eyes from the suns UV rays. I would recommend this product to anyone with a horse suffering from a condition that could be helped with this mask. Without it, Milly would either not be here, or leading a very uncomfortable life when these flare ups happen, as even with veterinary pain relief, it still couldn't be very comfortable for her.

She can wear the mask all day in her field or in the stable. I used to keep it on her to ride when she was still being ridden. It is such a versatile mask. Milly normally got spooked easily by new things, new fly masks etc. But she tolerated the Guardian Mask so well, it's like she knew it was there to help her.

I cannot thank all of the staff at Guardian mask for such a wonderful product, and for the wonderful aftercare service. They are such lovely, helpful people, and just want to help. Thanks guys, you really have saved us!!!!

Love Rebecca and Milly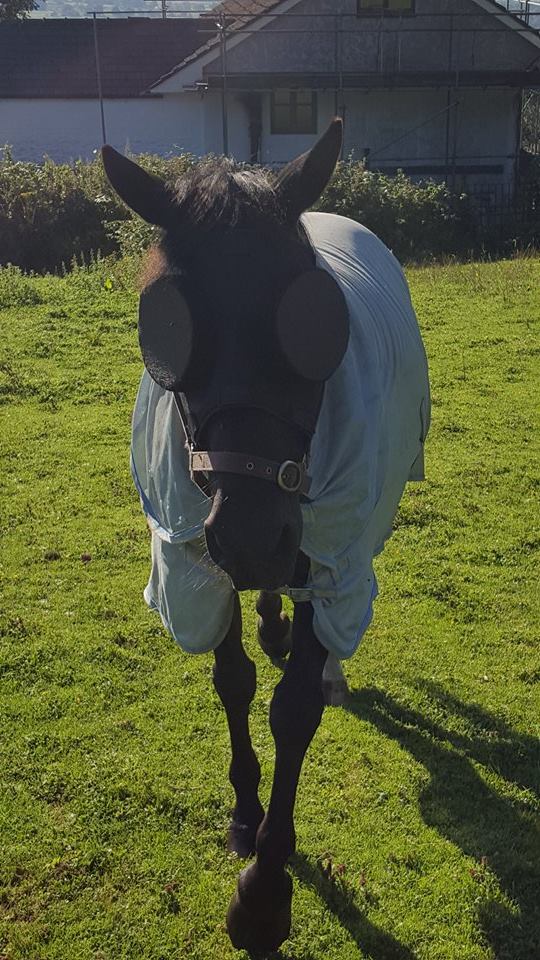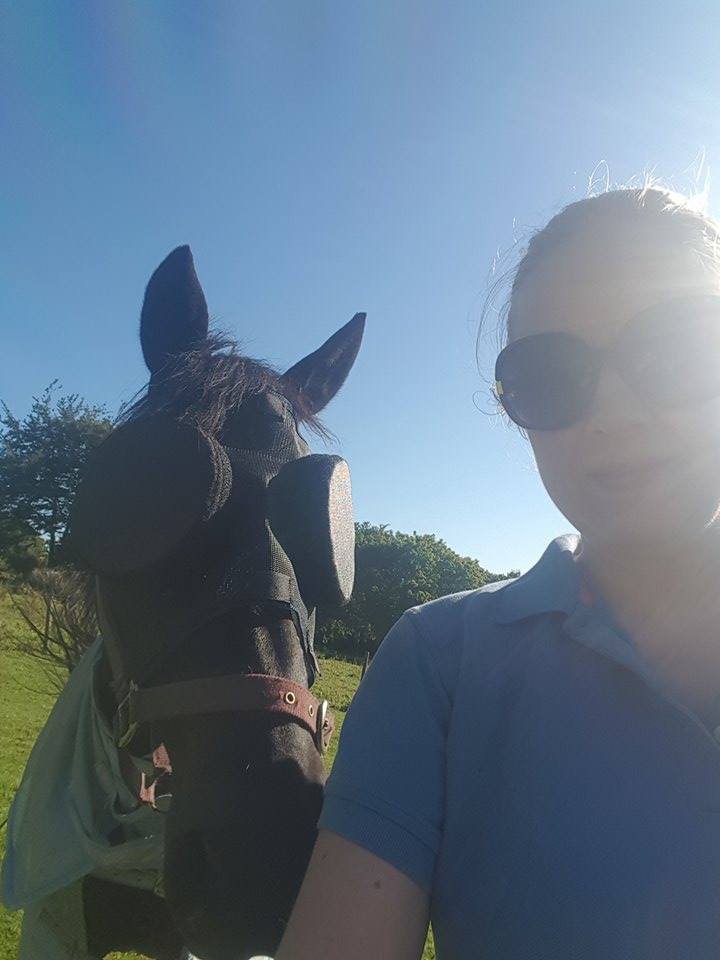 ---
10-28-2007
Hi Rebecca,
Thank you so much for your very touching sweet video, we are so happy to be able to help Milly and so glad we found you. Your video is so unbelievably heartwarming we get choked up just watching. Give Milly a big warm hug from us and one for you as well, Milly's eyes look absolutely beautiful. You have done a wonderful job in caring for her and there is no doubt she is very happy!
Thank you again for taking the time to create this video and hopefully others will see it and be encouraged to know there is help for our lovely equine friends.
Guardian Mask
06-30-2016 UPDATE
Hi Rebecca,

It was so great to hear from you, and to catch up, we are so happy that Milly is still with your family and she is still doing so well. I have to brag on you a bit, so pardon my pause ;-)

Rebecca now works as a Veterinary Nurse, and 4 years ago married a Veterinarian. (Blessed!) So proud of you!

We look forward to keeping in touch and I have to say, once again from the bottom of our hearts, thank you for your kind words.
Love and hugs to you and Milly,
Guardian Mask