"The back of thy horse will subject the world to thee, I will fashion it into a throne for thee,
whence thou shalt wield a sceptre of power, of joy, and of Freedom, such as is beyond thy expectation."
--Rudolf Binding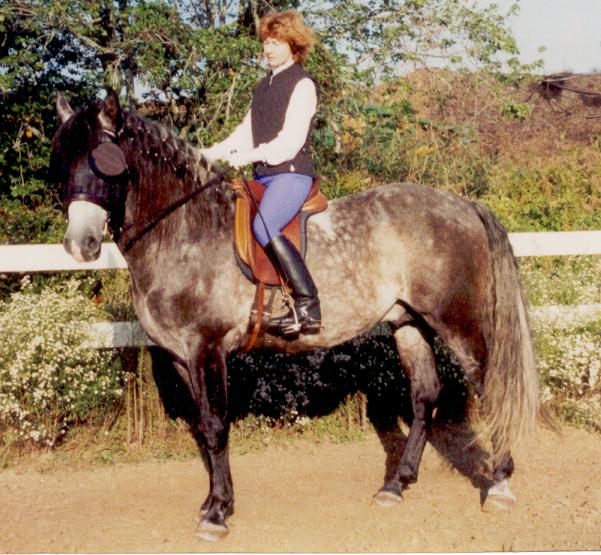 Dear Sid,
Enclosed some photo's of my horse Soldado ( a 6 year old Stallion ) and me doing a schooling session. " Sol" is wearing your mask, with 95% UV Protection for his left eye ( 80% for the normal right eye ) which had an enormously dilated pupil due to atropine treatment -while Sol had a small ulcer in that eye. I have ceased the atropine treatment now and the pupil is slowly, but surely returning to normal.
Today I exchanged the 95% "bug eye" for an 80%, Sol will wear his "Sunglasses" until the pupil is completely back to normal. After that I intend to have Sol wear the mask on trail rides and in any situation where it could prevent problems, for instance during schooling sessions outside in the wind.
Soldado and I are so grateful for your mask, because this way I could keep riding which kept him healthy in body and mind.
Thank you!
Warm Regards,
Petra
Brewster, Massachusetts
---
Thank you Petra for sharing your experiences. We look forward to hearing the ongoing positive progress!
Guardian Mask