Nancy & her horse Rosie - 10-17-2007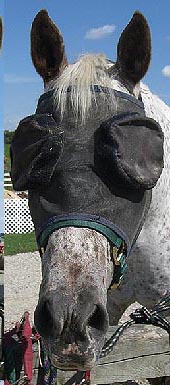 Hello,

I ordered a Guardian Mask last year when I began riding an appaloosa/thoroughbred mare who has uveitis. Blind in one eye, she had several incidents of inflammation before I got the mask for her.
Since then, she has been just fine. Her good eye continues to be good and the affected blind eye has had no inflammation. The mask has lasted over a year with constant wear and I am now ordering a new one for her.
"Ms. D" has done wonderfully well with the mask and a bit of daily aspirin. She has learned a number of tricks in the last year including "Smile, Kiss, Bow, Hug, and the Spanish Walk".
I look forward to much more time with this delightful horse thanks to the Guardian Mask.

Sincerely,
Nancy Pinke
Minnesota
---
10-17-07
Thank you so much for sharing Ms Dee's progress, that is wonderful news! When Ms Dee gets her new mask, we would love it if you send us a shot of her new tricks!
Guardian Mask
---
Update 11-21-07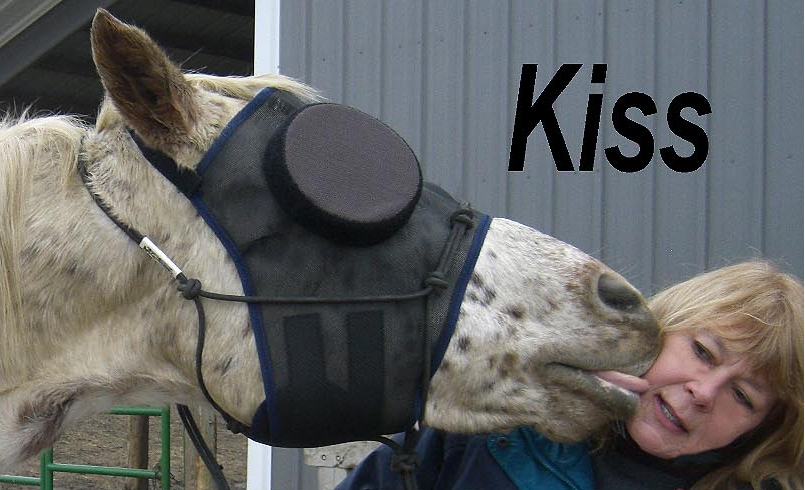 Hi,
A while ago I ordered a replacement mask for "Ms. Dee" and you requested a photo of her in her new mask doing her tricks. I have made a composite photo showing most of them, so have attached it.
She does so well with the mask and has had no uveitis inflammation since she began wearing it over a year ago.
Nancy Pinke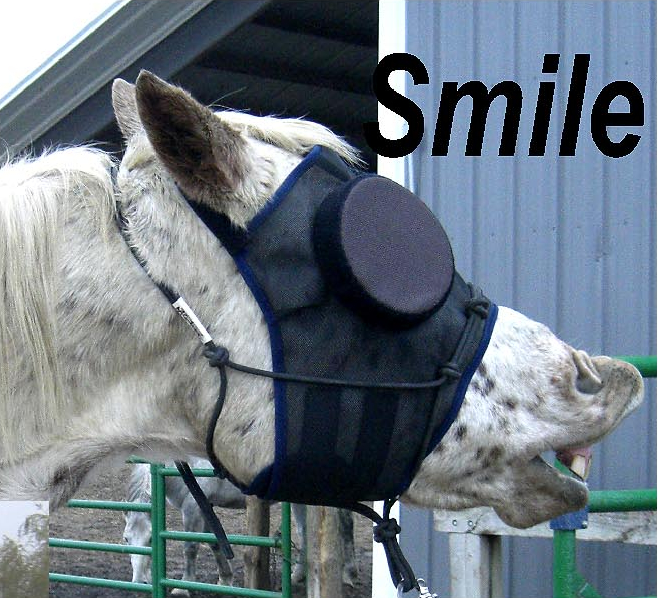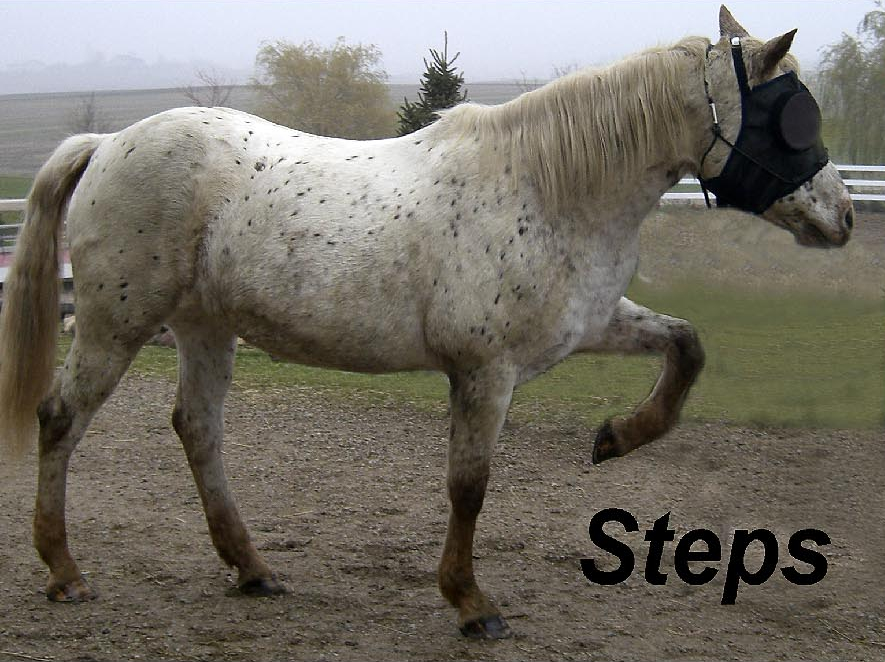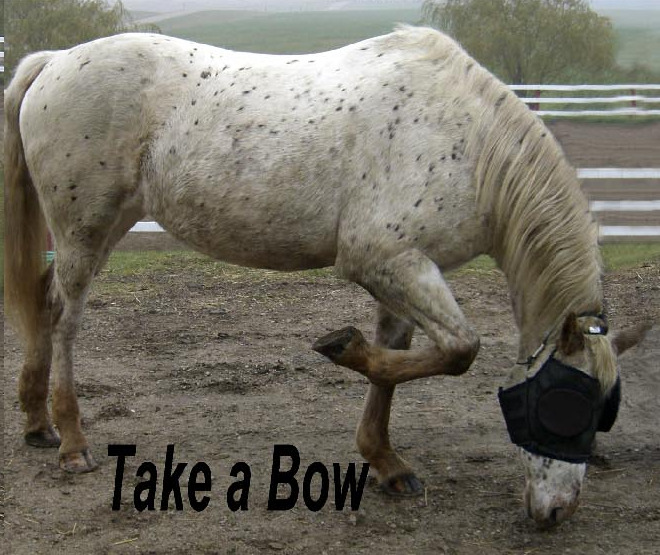 ---
Update 11-21-07
Bravo to Ms Dee! She is quite the performer and we especially love the "Kiss"
It is also terrific news that Ms Dee's uveitis is under control. Excellent new! Thank you so much for the photos and update!
Guardian Mask