Navigation Menu
---
We strongly recommended reading each and every page of the compiled information on our website.
The information we have provided will help you understand your horses needs as well as understand our products.
Our goal is to help save horses lives.
---
This product is proudly made in the USA
---

---
Michele & her horse "Thamus" - 12-27-2011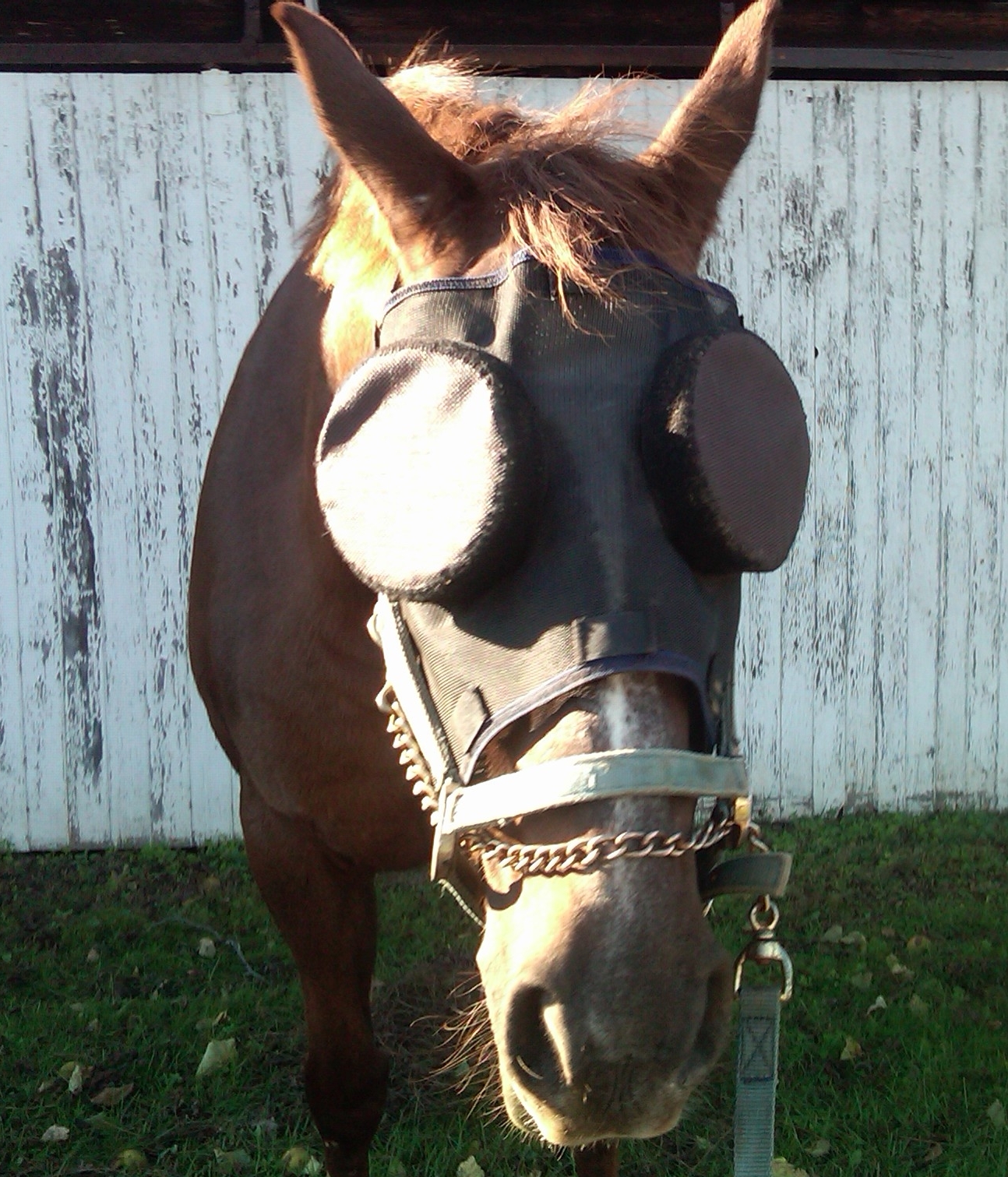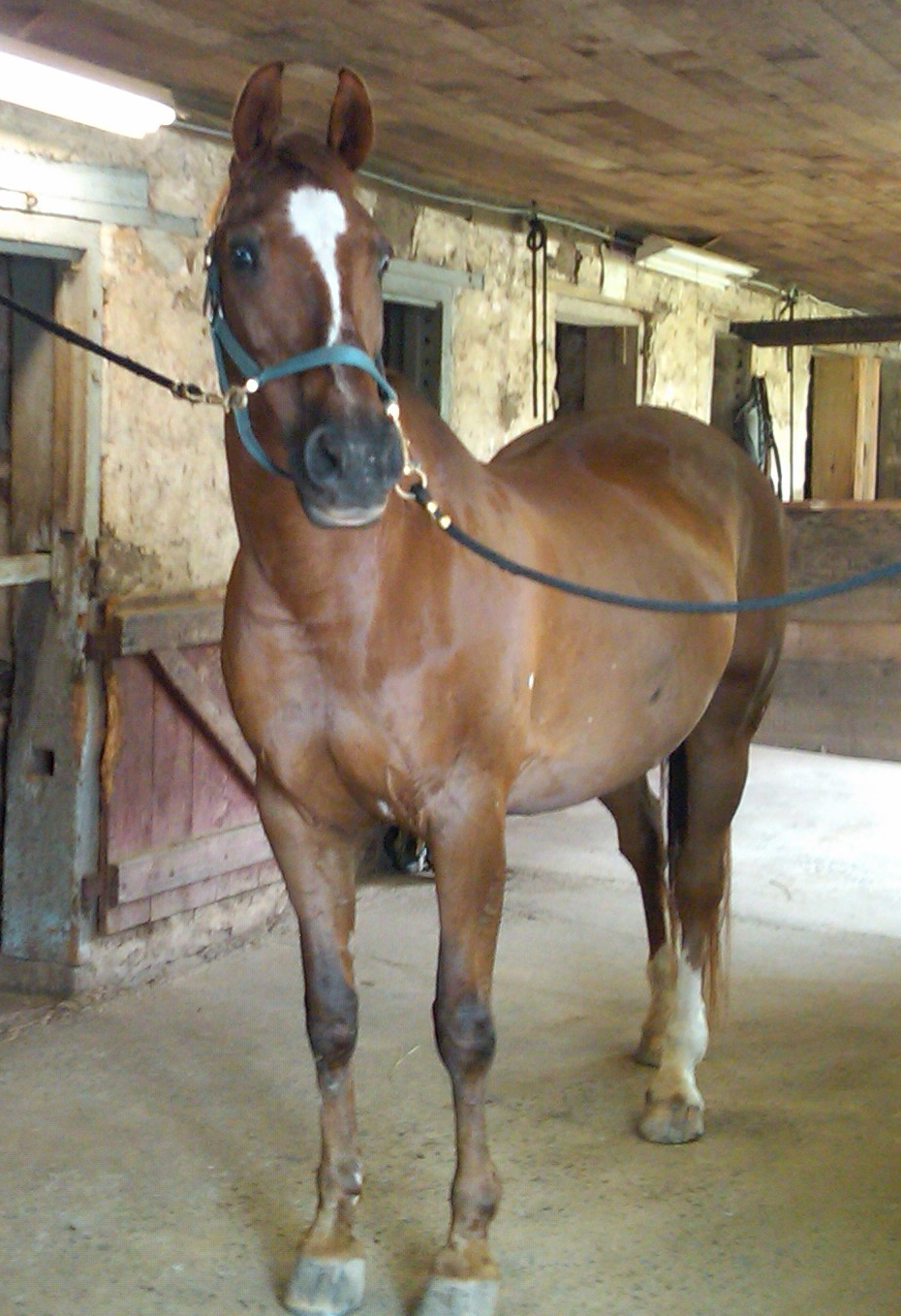 Dear Guardian Mask,

I wanted to send in this testimonial about my 25 year old appendix quarter horse Thamus who I still ride 3 days/wk. He was diagnosed in Sept. with corneal disease in his right eye which is causing uveitis as a secondary condition. His right eye was really bad, it was swollen, weepy and painful. The pressure in that eye was only 13 normal is between 25 and 30. He was treated with anti-inflammatory drugs, and atropine. The vet suggested the Guardian mask which I ordered right after his treatment. He has been wearing it for 3 months and I am so happy to report that he has not had a flare up. I am keeping my fingers and toes crossed that he continues in this direction. I am convinced that the Guardian mask has help him!

Thank you so much, I have attached a picture of Thamus with and without his mask.

Michele Caine

---
Hi Michele,
What a delight it is to hear from you, and the progress you are making with Thamus, that is awesome to hear! Thank you so much for the update, the information and the great news! Do feel free to update us again at any time, we're always delighted to hear the progress!
Guardian Mask