Martha's & her Miniature horse "Munchkin" - 01-21-2005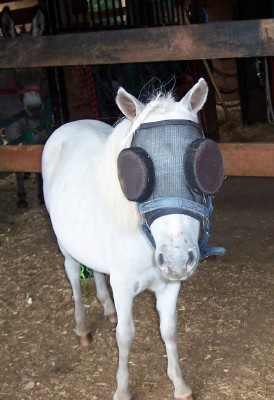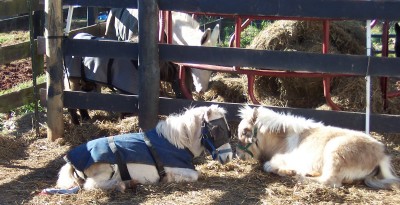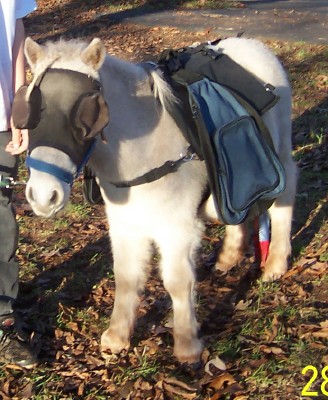 This is a picture of my 29" miniature yearling horse " Silk Purse's Little Munchkin". Silk Purse is a small time rescue operation. We got munchkin when she was about 8 months old. The first thing we noticed about her (besides being very tiny and cute) was that she had "bugged-out" eyes. We discovered that her parents were both blind. Sire has Glaucoma, and Dam has the same "bugged-out" eyes only clouded over with Uveitis (why do people still breed animals like this????).
Anyway - we kept a fly mask on her all summer before finding out about Guardian mask. She is doing well with the mask and we certainly intend on training her to drive (pull a cart) when she is old enough as well as go back-packing with us. Hopefully, with the mask and good medical care, she will retain what sight she has.

Martha D.

Silk Purse Farm, Northern VA
http://www.minihorsecde.com/SilkPurseHome.html
__________________________________________
Getting Started with Combined Driving:
http://www.minihorsecde.com/
__________________________________________
Meet my performance donkeys:
http://www.minihorsecde.com/MyDonkeys/main.html

---
Thank you so much for sharing Munchkins progress and we look forward to seeing her drive!
Guardian Mask