Navigation Menu
---
We strongly recommended reading each and every page of the compiled information on our website.
The information we have provided will help you understand your horses needs as well as understand our products.
Our goal is to help save horses lives.
---
This product is proudly made in the USA
---

---
Lucy and her horse "Johnny" - 06-11-16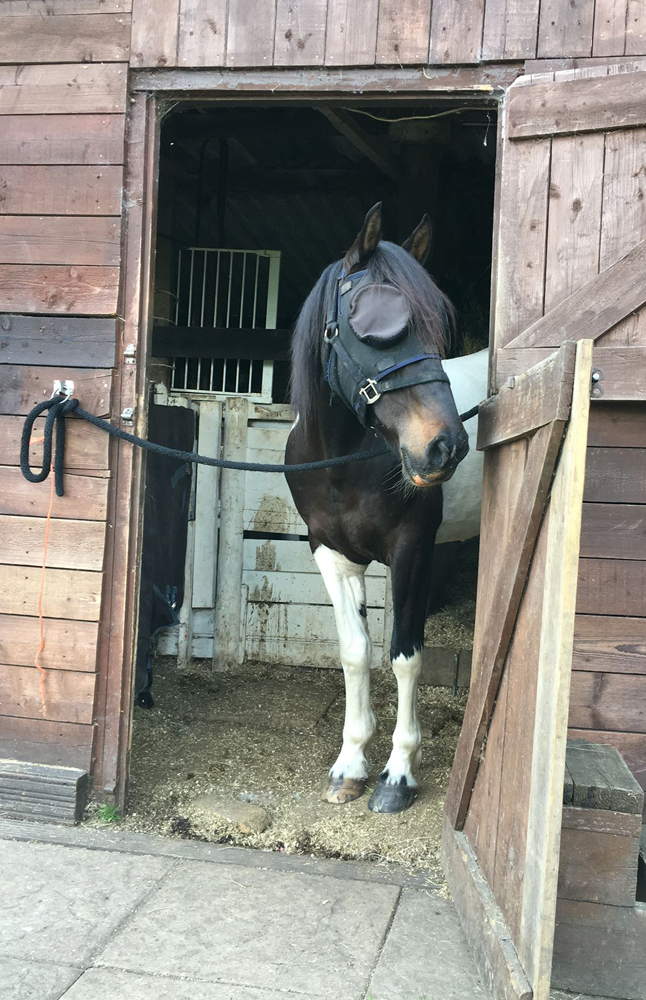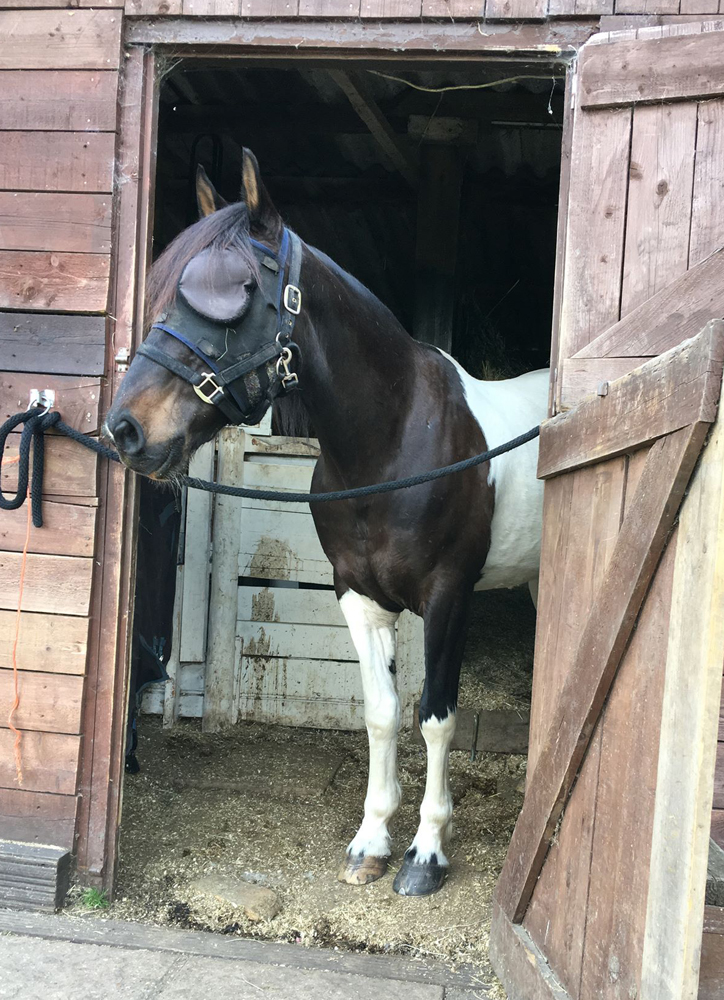 Still going strong eyes AV been perfect since we have had mask from you. No flare ups and no set back. An, he's a happy horse. Back out side in all weathers.

Doesn't affect him from being worked out either. It's truly amazing , an stress free . Happy owner, and most important, happy horse.

It is our first experience with a horse with uveitis. An all the creams, eye drops, and vet call out, vet bills , an stable him alone an in the dark was a real depressing experience. I even thought he was blind, thought he would need shooting. But then heard about the mask. An since we purchased one from you. There as been no more vet bills, no creams, no sore eyes, no running eyes, nothing.
Eyes wide open, doing exactly what their supposed to do. He stays in the mask full time. But he is living a normal healthy, fit horse. Out every day in all weathers. An again no return of uveitis. Long may it continue. The mask doesn't stop him from being ridden, or driven or out, it's been truly amazing I would have given a 1000 quid for your mask to have the horse we have today. Use our pictures to give others hope in our situation an let them know. Horses do overcome uveitis.
Many thanks Lucy an Johnny

---
Hi Lucy,
We are very happy that you found us and used the mask on your boy, the results you are experiencing is ideal, we are pleased to know he is back to work too, he definitely looks like a happy horse! Feel free to update us at any time, we love hearing it!
Guardian Mask