Navigation Menu
---
We strongly recommended reading each and every page of the compiled information on our website.
The information we have provided will help you understand your horses needs as well as understand our products.
Our goal is to help save horses lives.
---
This product is proudly made in the USA
---

---
Kim, Saskia (Rider up) & her horse "Ivenhoe - 05-07-2008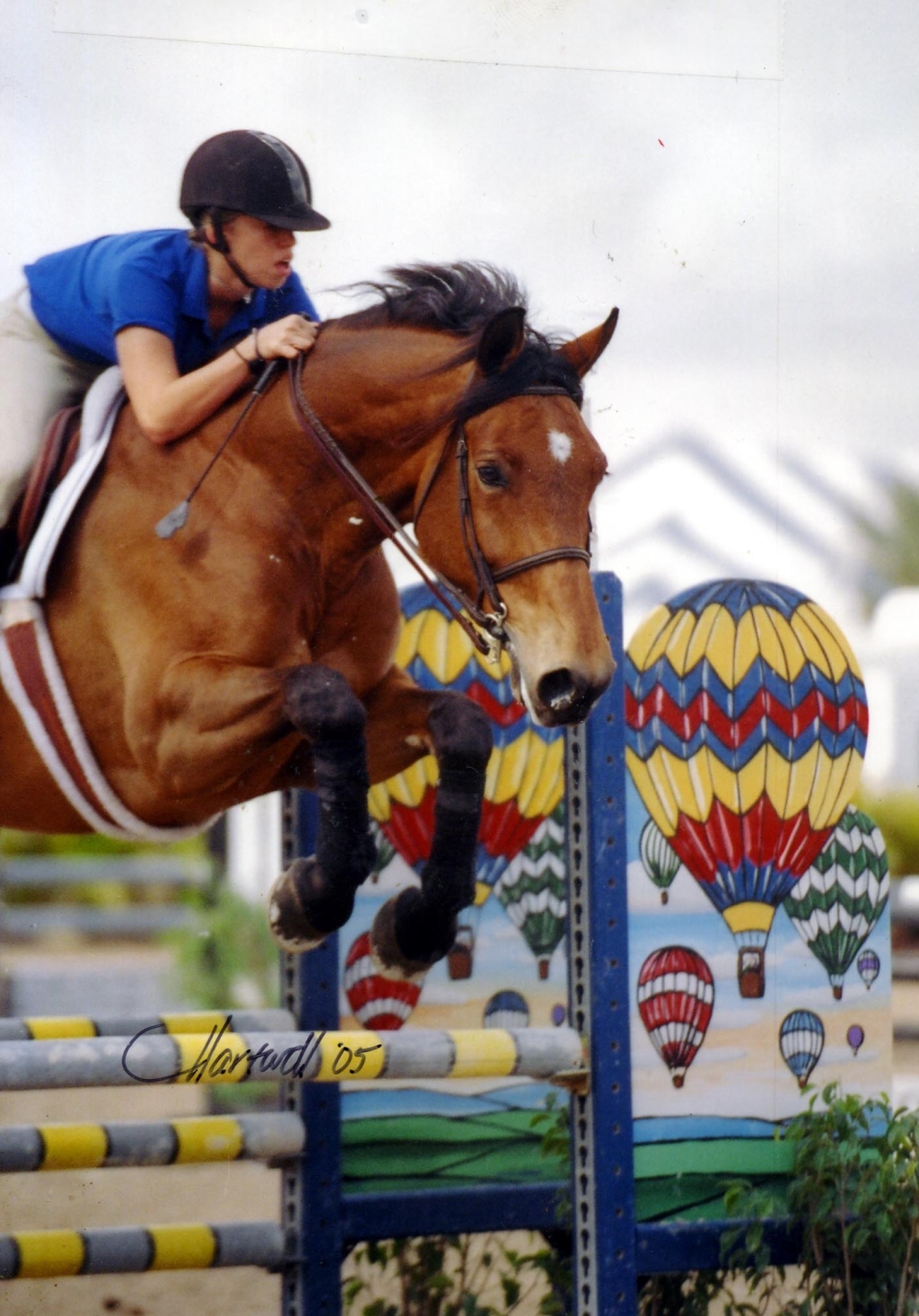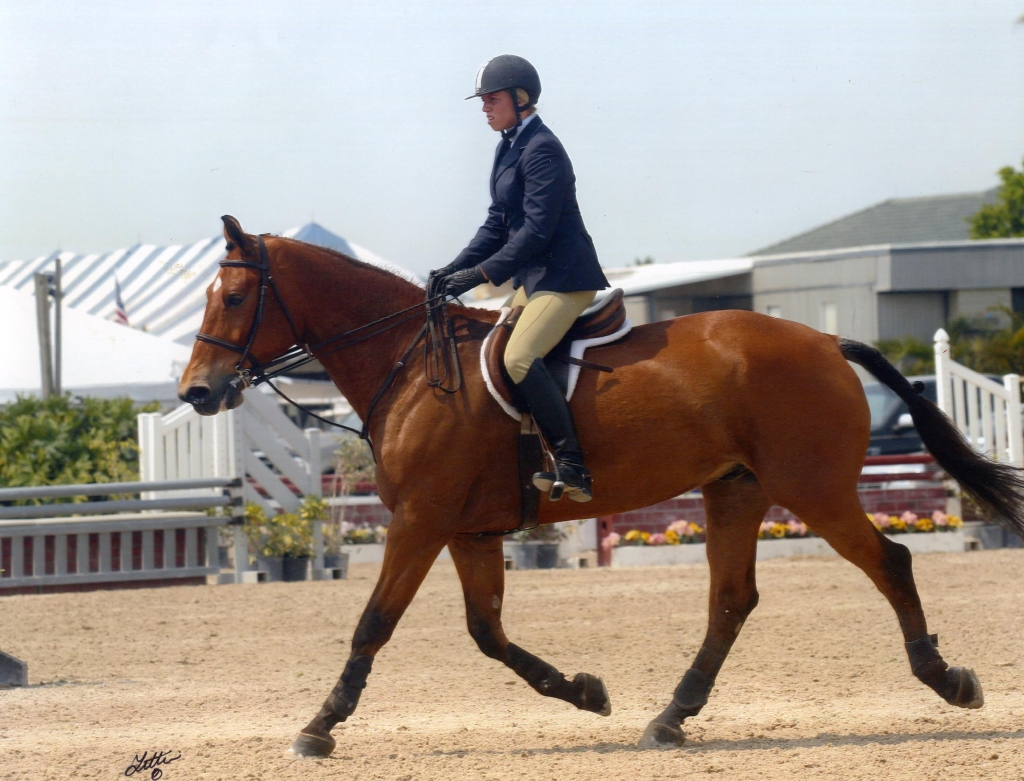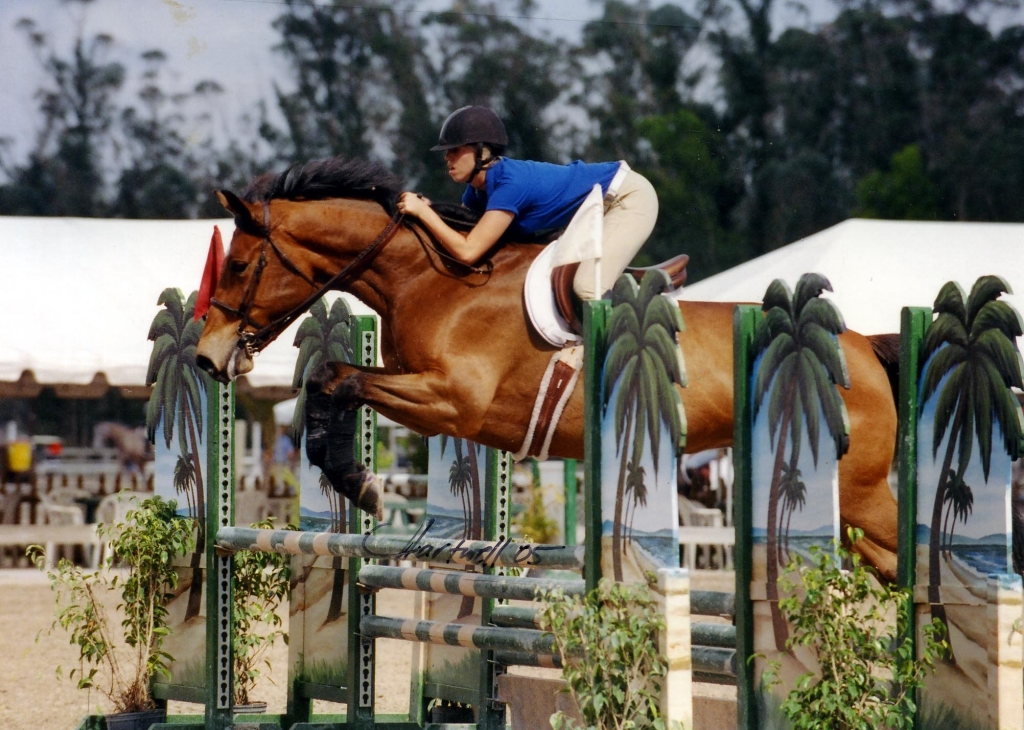 Hi Sid,
Here is a photo of the big guy and Saskia. He is such a great horse but this sunshine thing is definitely NOT his thing!! He wins all the Grand Classics in Jumpers, Equitations, Hunters over Fences and so on IF it is overcast, dark etc. If there is sun, he is not so sure about it all. Never even figured it out until an old race track groom suggested it to us. We have had top top trainers and they couldn't figure him out. Ivenhoe is a happy boy now with darkness and can't wait to get his Guardian Mask on!!! He will also get sunglass contact lenses made for the Hunter and Equitation classes. Should be quite something to see!
Thanks for coming up with the mask!

Warm regards from SUNNY Miami!!

Kim, Saskia, and of course Ivenhoe!!

Kim Wolf, Producer
Worldwide Production Services, Inc.
www.worldwideproductionservices.tv
1172 South Dixie Hwy #423
Coral Gables, Fla. 33146
Tel: 305 667 6511
Fax: 866 731 0046
Cell: 305 898 2462
---
Thank you Kim for sharing the update as well as the photos, Saskia and Ivenhoe look great! It's awesome to see you the two in action. Feel free to update us about the contact lens, that is very interesting!
Guardian Mask