Navigation Menu
---
We strongly recommended reading each and every page of the compiled information on our website.
The information we have provided will help you understand your horses needs as well as understand our products.
Our goal is to help save horses lives.
---
This product is proudly made in the USA
---

---
Kathy and her horse "Splash" - 05-12-17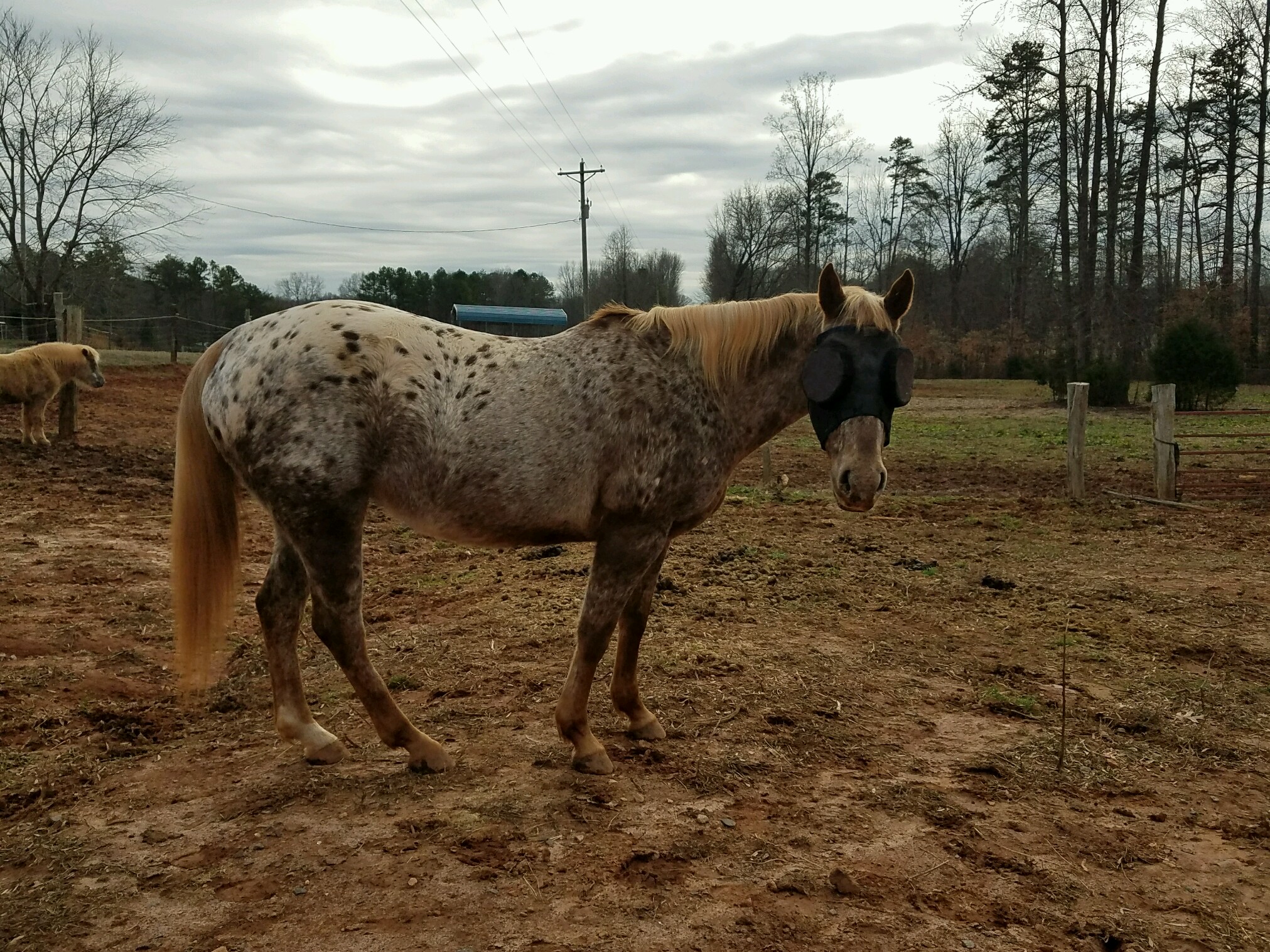 I purchased the 95% UV resistant mask for my mare Splash while recovering from moon blindness. She has been to VA Tech for cyclosporin implants, but then was getting ulcers from the hay sticking her in the eyes. One of your customers and the owner of Ripley, a model for your mask on your web site, recommended your product to me. What a huge benefit it has been. She has been wearing it since December and her eyes are finally healed of ulcers. No more medications, just the mask! By the way, Splash is the dam to Ripley and was 18 when first diagnosed with moon blindness.

Kathy Thompson
---
Hi Kathy,
Thank you for the lovely photo and testimonial, we love that Splash is doing well with the mask and without the meds, that is fabulous! We're very happy about that!
Guardian Mask