Navigation Menu
---
We strongly recommended reading each and every page of the compiled information on our website.
The information we have provided will help you understand your horses needs as well as understand our products.
Our goal is to help save horses lives.
---
This product is proudly made in the USA
---

---
The Haseleys & their horse "Silver" - 11-12-2014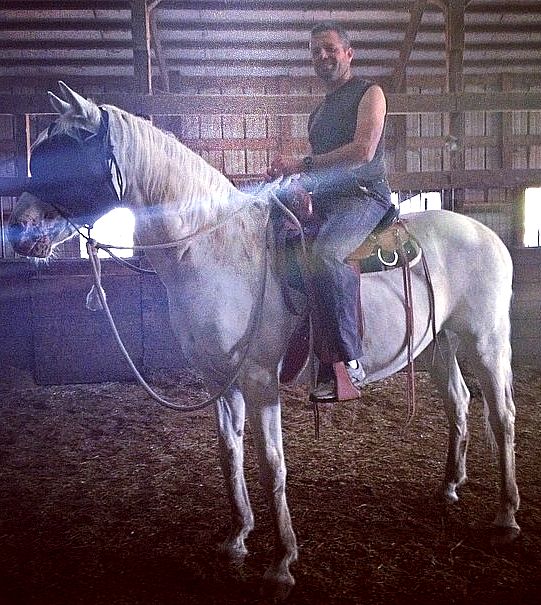 Hello,
Silver is a rescue, and he has been part of our family for 4 years...we recently made the decision to stop the light riding we were doing with him due to his vision/moon blindness progressing, but he wears his Guardian mask daily!! It's nice because I just pop the replacements off - and throw another pair onto the mask, wash them up and it is as good as new! He seems totally comfortable in it too!

We ordered the Guardian fly mask for our sweet Appaloosa, Silver, as he has moon blindness. We want to do all we can to slow progression of the eye condition, and the Guardian mask is a positive way to protect his eyes from the sun - and give him comfort. Thank you for creating a mask that is so thoughtful designed to help horses with eye conditions.
The Haseleys (Amherst, NY)

---
Greetings Joelle,
Thank you for sharing the wonderful news about Silver, we are thrilled that he is doing so well using the mask. He looks great! We also commend you for taking on a rescue, Silver is in caring, loving hands and you can see that he truly is happy!
Guardian Mask