Jennifer & her horse "Hal" - 11-10-2013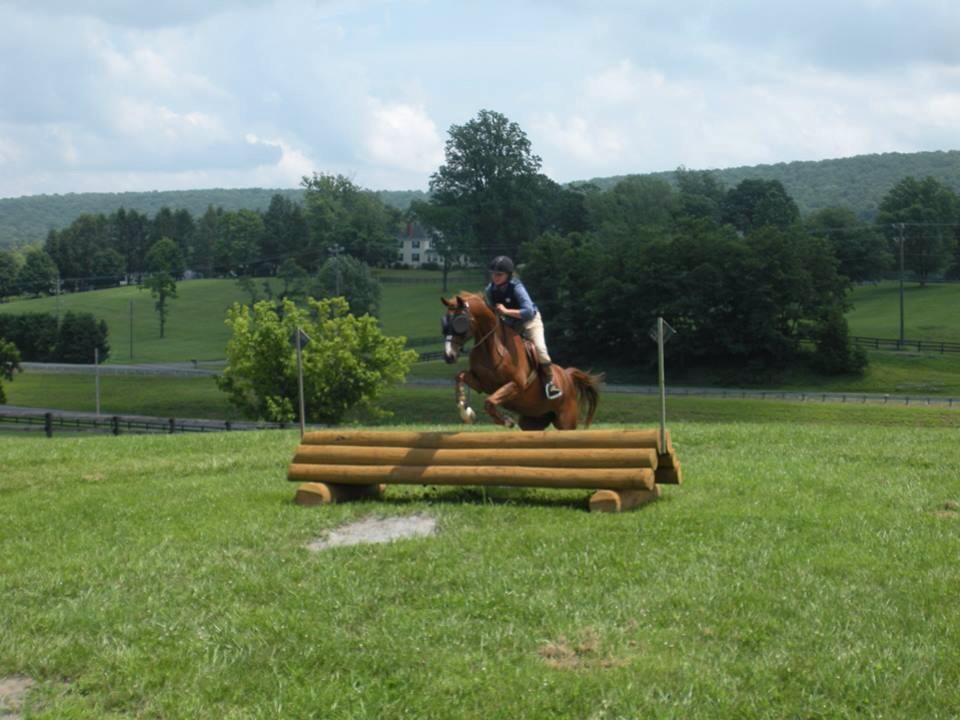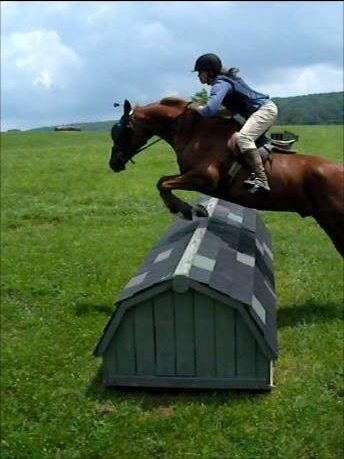 Hello, my name is Jennifer. I wanted to write something to thank you for your products and explain how they have helped me and my horse. Several years ago my anglo-arab gelding lost most of the vision in his right eye due to uveitis. His pupil was scarred shut from the infection but remained overly-sensitive to sunlight which caused him to have headaches more often than not. He would stand with his head down in a corner of the run-in shed until sunset. He also had trouble telling where that side of his face was and would periodically bump into things and scratch his lens which is painful and causes even more photosensitivity while it heals. I was keeping a fly mask on him most of the time but it just didn't seem to be helping very much so I started searching for another solution.

A friend of mine mentioned that she used Guardian Masks on her miniature horses with eye problems and wrote down the website for me to look up. The masks looked well made and had good reviews so I ordered him a turn-out mask with the 95% sunshades. His behavior changed after the very first day wearing the mask. He started going out in the sunlight to graze and move around with the other horses again. He stopped hanging his head in corners and doesn't seem to get headaches at all anymore unless he manages to rub the mask off while rolling. The mask also helps him judge where that side of his head is because the eye covers stand out from the actual mask and give him a barrier to feel things against before he bumps his eye into it.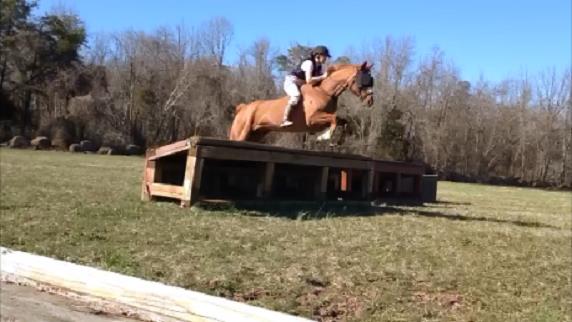 The turn-out mask was such a success that I bought a Guardian Lightweight Riding Mask with 95% sunshades hoping to improve his under saddle work even half as much. Before the infection "Hal" was my big-time jumper. We did hunter jumpers, show jumping, cross country, and fox hunting. He would go over any shape, size, color, or positioned jump I faced him with and do it without a moments hesitation, but after losing part of his vision he also lost a lot of confidence. He was afraid of anything painted white, anything that could cause a glare, and would sometimes jump shadows on the ground. I took him back to cross rails and baby gymnastics but he became so unsteady and spooky that I stopped jumping him completely and rode only in dressage for about six months.


The riding mask velcros right onto his bridle and has helped me rebuild his shaken confidence by preventing photosensitivity while being ridden and reducing glare off of surfaces so he can see more clearly with the good eye. I've attached some photos of us riding over fences with the mask on this past year. He isn't an automatic ride anymore; I have to cue him for his distances and be very deliberate about making tight right turns, but he has improved so much that I've started showing him again and just recently took him to our first hunter pace in years.

I want to thank you for giving me the opportunity to continue doing what we love most and improving the quality of life of my best friend. I will be recommending your products to anyone who has a horse with eye issues from now on.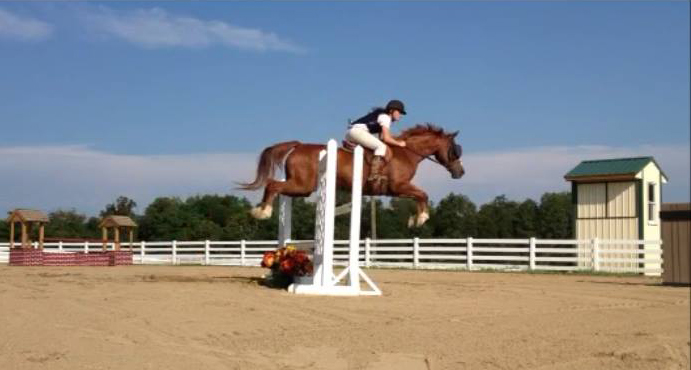 ---
Hi Jennifer,
We are so glad you kept going with the work on Hal after first using the mask, it just goes to show you that there is "life after Uveitis" so to speak, the fact that you are jumping Hal and his confidence has been regained, well it is just amazing and after reading your account, its been hard to keep dry eyes. Thank you so very much for sharing the experience you have had with Hal, it is very inspiring to say the least!
Guardian Mask