Navigation Menu
---
We strongly recommended reading each and every page of the compiled information on our website.
The information we have provided will help you understand your horses needs as well as understand our products.
Our goal is to help save horses lives.
---
This product is proudly made in the USA
---

---
The Haseleys & their horse "Silver" - 11-12-2014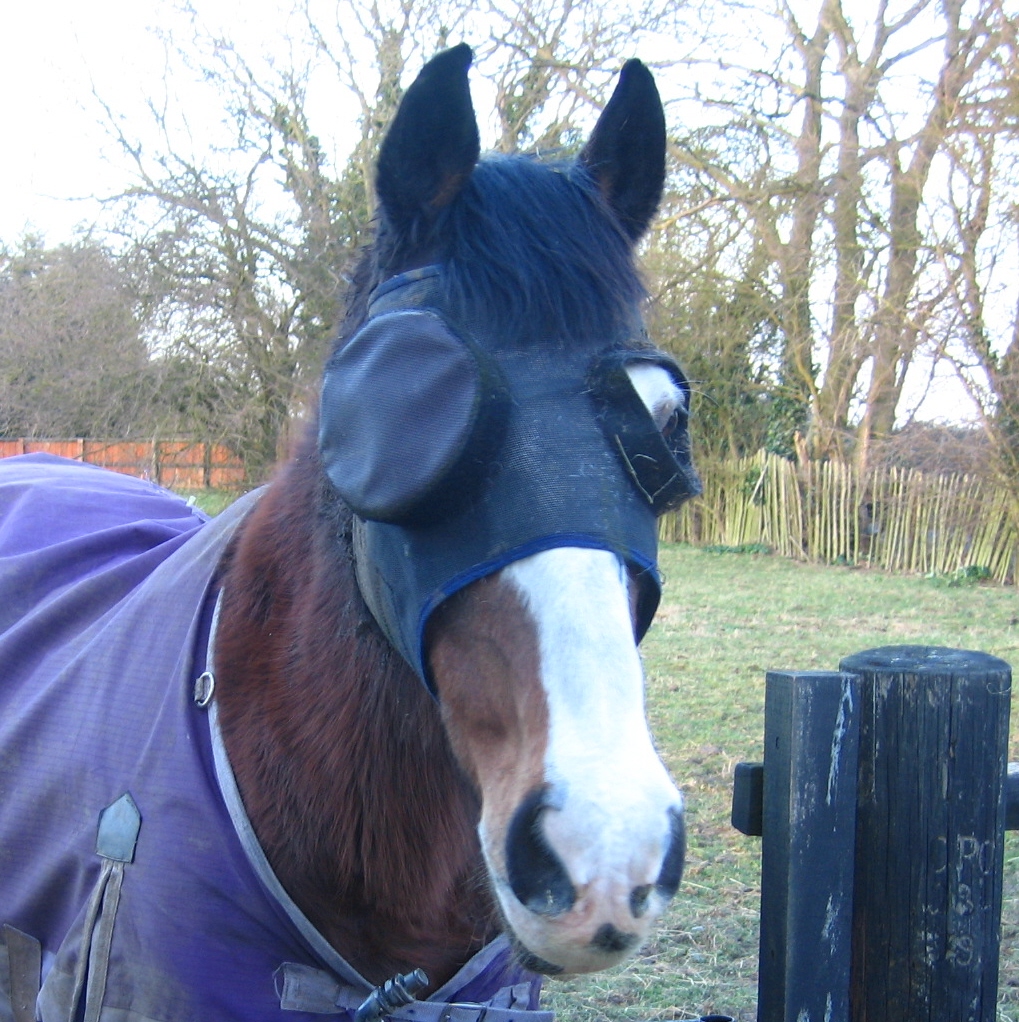 Dear Sid

I spoke to you in November last year and found you to be very helpful and informative on eye problems in horses. Thank you. My horse Stella had an indolent eye ulcer that would not heal. I purchased a Guardian mask for her and started using it at the end of November. It has been a long road to recovery for Stella but with the help of a soft contact lens in her eye, Optimmune eye ointment, Neosporin antibiotics and the Guardian mask it has finally gone. I am positive that your guardian mask helped in keeping the sunlight out of her eye and stopping any further damage to the eye from branches and the weather. Stella spends a lot of her time rubbing up against trees and I suspect that this was the cause of her original injury.

The mask stays on, is easy to wash and is so much more robust than the other eye masks I have seen. I am going to continue to use the mask whilst she is out in the field, I don't want a repeat performance on the last 10 months.

My vet was very impressed with the mask and on her last visit she asked me to give her the details so she could pass the information on to another client she had, whose horse has eye problems. I was very happy to recommend your mask and would have no hesitation in doing so again. If it helps just one more horse it will be worth it.

I am so impressed with the mask I would be interested in becoming a Distributor for you. Please send me the details if this is something you wish to do.

Thank you again so much, I am positive that you and the Guardian mask were instrumental in saving my horse ' s life.

Kind regards
Jeanette Soer
---
Greetings Jeanette,
Welcome aboard! Thank you so much for sharing your experience with Stella and the Guardian Mask. We are so pleased that the mask helped Stella get through such a rough time! We are also pleased to have your vet's approval. It is always wonderful news when vets finally discover the Guardian Mask products but even more wonderful when the see the actual results of what they can do. Thank you for sharing!
Guardian Mask