Navigation Menu
---
We strongly recommended reading each and every page of the compiled information on our website.
The information we have provided will help you understand your horses needs as well as understand our products.
Our goal is to help save horses lives.
---
This product is proudly made in the USA
---

---
Janet & her horse "Fancy" - 06-30-2014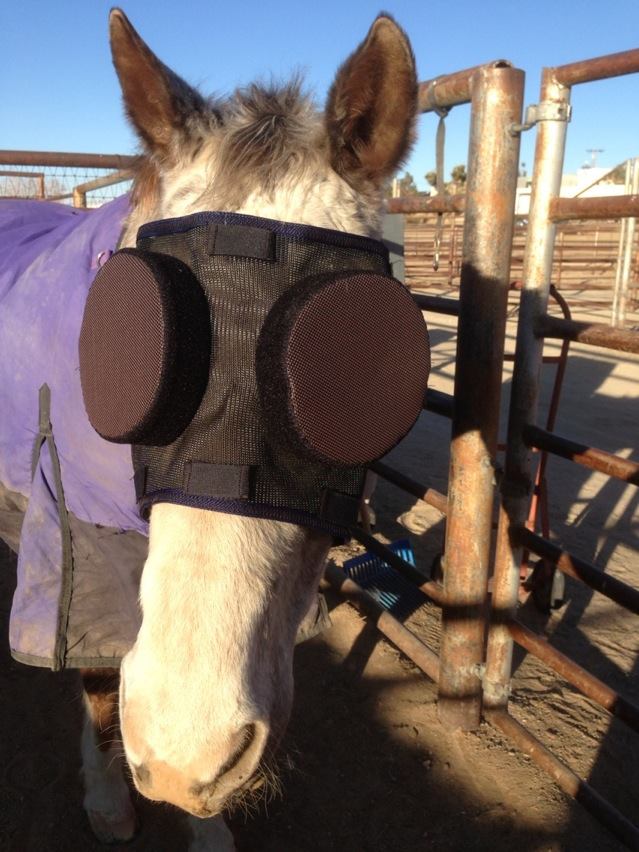 Thought you might want another satisfied customer for your gallery. Fancy is a 23 year appaloosa mare that lost her vision in one eye due to uveitis. Our vet recommended your masks to make her comfortable and reduce the environmental risks for her other eye. So far she has not been affected in her 'good' eye and loves her fly mask. The UV protection makes being outside tolerable for her so she can enjoy visiting her friends in pasture. You may use my name and picture on your website. Just ordered replacement covers since Fancy wears her mask 24/7. I have found that washing her mask weekly in cold water and Ivory dishwashing soap keeps it clean and the visibility good (I look through it myself as a test). Thank you for a wonderful life-saving product!
---
Thank you Janet for the wonderful news about Fancy! We are very happy about her update, and keep up the great work with her, you are awesome!
Guardian Mask