Navigation Menu
---
We strongly recommended reading each and every page of the compiled information on our website.
The information we have provided will help you understand your horses needs as well as understand our products.
Our goal is to help save horses lives.
---
This product is proudly made in the USA
---

---
Emily and her horse "Sunny " - 05-23-16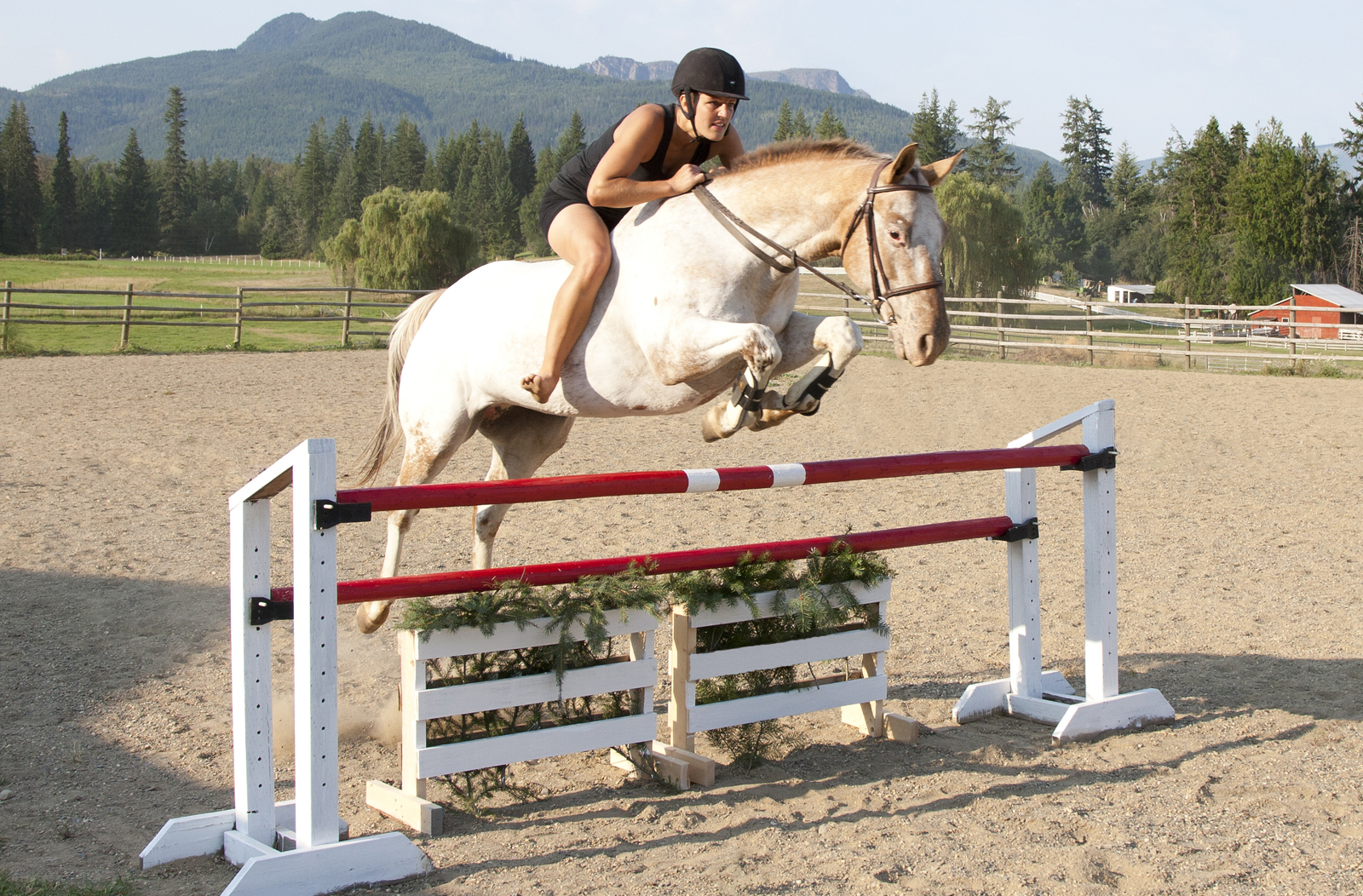 Thank you so much for creating your mask.

My Appy, Sunny, was diagnosed with ERU 9 years ago. She would have flare ups multiple times per year and need to go through a steroid and bute regime every time and was locked into a stall during the daylight hours. It was sad knowing nothing could really be done, especially as I watched a friend of mine struggle with the condition in her Appy and eventually have to remove both of her horse's eyes.

I discovered Guardian Masks about 7 years ago and the mask has saved Sunny's eyes! Since then, she has only had one flare up and she has been able to continue life like a normal horse. She was a competitive show-jumping horse for me and in more recent years has taught a ton of kids and adults how to ride.
Recently her eyes have changed and her jumping career has come to an end, sadly, but she will be enjoying the trails instead.
I work for a vet clinic and I have been able to tell countless other people who have horses suffering from uveitis and other eye conditions about your mask. I only wish more veterinarians knew about your product and that I knew about it from the beginning of Sunny's life so I might have entirely prevented the deterioration of her sight.
Emily
---
Wow Emily, what a gorgeous photo! It really shows the bond you have with Sunny, and we are so happy for you and Sunny. Thank you for your kind words, and the beautiful photo, it really lifts our hearts to know the Guardian Mask is helping your Appy, and for 7 years running, this is what we love to hear! Thank you also for sharing your experience, it really means a lot to horse owners that are especially new to the challenge of helping their horse.
Guardian Mask