Dr. Jennings, and her horses "Tony and Benjamin" - 08-03-17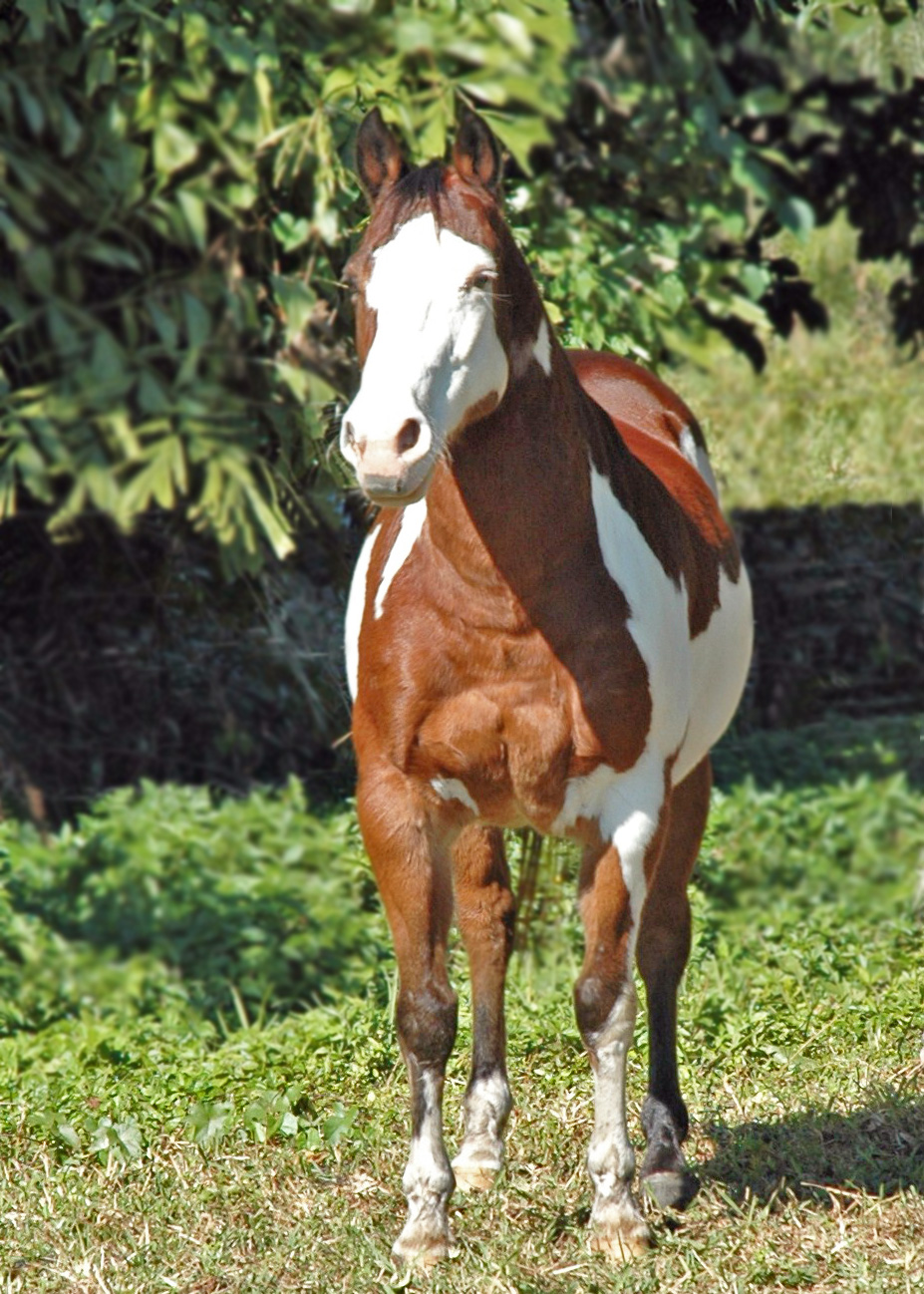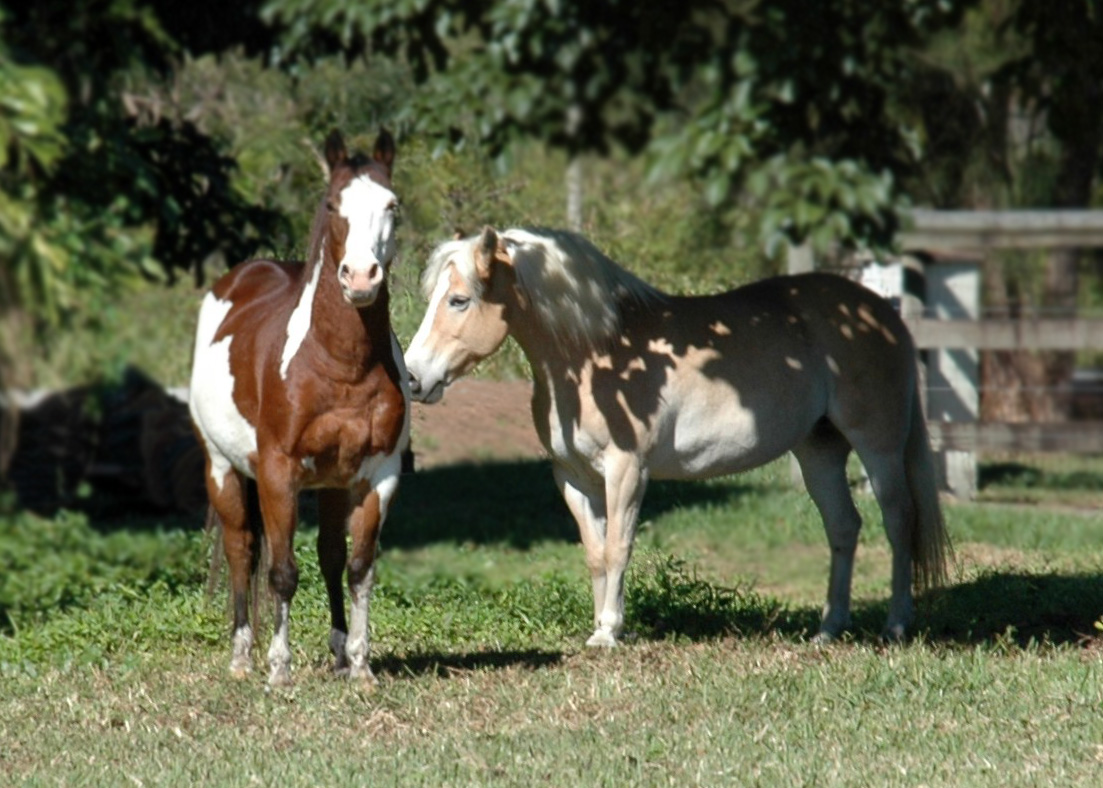 I first learned about the Guardian Mask in 2007 when I rescued a goofball of a Standardbred named Tony to join the ranks of my equine therapy herd. Tony had injured his eye, and after months of battling an infection it was removed. A friend of a friend donated the Guardian Mask to my program to help Tony through is injury and surgical recovery. I was so grateful to have the mask because it kept his eye dirt free which was a small miracle in the South Florida heat, sand and grime. While Tony is no longer with us, our Guardian Mask is. Flash forward to 2017, Benjamin is a 23 year old paint horse who has worked for nine years in our program providing therapy to children with disabilities. Benjamin was donated to our program at the age of 14. Unfortunately he had been turned out in a pasture for several years without any protection from the sun. Like many people, Benjamin's previous owner did not know the damage the Florida sun could do to Benjamin's pink skin around his left eye and on his nose. Benjamin has had three surgeries on his eyelid to remove squamous cell carcinoma in the last 6 years and will likely need another one in a few months. I can only imagine how Benjamin's cancer may have progressed if he hadn't had his Guardian Mask to protect him.

I'm astounded at the difference in sun protection that the Guardian Mask provides. Occasionally Benjamin loses his Guardian Mask in his 35 acre field and has had to wear the typical fly mask you can buy from most tack retailers until we manage to find it. Every time this happens we notice that he still gets a slight sunburn on his eyelid. We are so grateful to have had our Guardian Mask for the last 10 years. It's amazing it's lasted that long. I am eagerly awaiting the arrival of his new one. Thanks to his amazing surgeons at UC Davis Veterinary School and Guardian Mask Benjamin will be helping children for many more years.

Terri Jennings, Ph.D.
Licensed Psychologist and Founder Healing Strides Psychotherapy
Arcata, CA
---
Hi Dr. Jennings,
We are very sorry for the loss of Tony, at the same time very happy about Benjamin's progress. We are also very grateful for the friend that donated the mask to begin with, if you get the chance, thank them for us as well.
Guardian Mask