We spoke via phone in mid July 07. My handsome Arabian, Talko (Talisman Bey x Tenacity) initially sustained an eye injury during 1997 whereby he developed Uveitis. At that time, I knew zip about Uveitis and the vet on call did not alert me to the reoccurrence potential. His eye improved, but during 2000, Uveitis reoccurred. I contacted the same vet, but it was much more difficult to resolve. I made the decision to be much more aggressive w/meds, contacting the vet, I told him what changes I was to institute and upon his approval, Uveitis went into remission. FINALLY!!! So much frustration and worry, I felt such empathy for him.
A little history: Long before he was in my life, I always wanted "a horse". Old friends recalled I used to gallop through our neighborhood as a child and I am also an artist, so when I couldn't have one, I began drawing them. When I was 36, I purchased my 1st mare, than another, Tenacity (x Elkco). Together with my partner, we researched a stallion for her and after much research, I found the stallion, Talisman Bey (owned by Steve and Myra Pekary), so correct and handsome. The contract contained a colt clause, if we had a colt, we would receive a free rebreeding. I prayed for a colt, my prayer was answered. As a new foal, Talko resembled a china doll, so beautiful and correct he was, also willing and trusting to learn w/o fear of new things.
Beginning his show career at 4 months, he was the #2 colt (out of 35) at the Virginia Futurity. Throughout his young life, he became a halter champion/English Pleasure Champion Stallion. I was to say the least, proud. I had to move away and my partner sold him. Keeping contact w/his new owners, they resold him to me in 95', I brought him home once more for good. Then, back with me briefly, he had a mild colic, prior to my vet's appointment, I held him and explained he was going to be ok that we were only beginning and I promised him someday we'd have our own place.
I boarded him wherever I could until I purchased a place in 1998 to accommodate us. The following Spring I was on my deck which overlooks their pasture & barn. Talko looked up and nickered to me, and remembering my promise I replied, "Yes, boy, we are home." Not to sound too sickening sweet, it really did happen this way. Moving forward, Talko's left eye has been having reoccurrences of Uveitis and altho' I purchased state of the art fly masks aiding with the bright sunlight, they did not afford him the protection he urgently needed, that is, until our recent purchase of our Guardian Masks. His last bout with what I thought was Uveitis (also a torn eyelid) turned out to be an eye ulcer - more than likely injured at the same time of the tear. The vet used dye and discovered the ulcer. I had been using antibiotics. With the eye med and his Guardian Mask, his eye is wide open and has begun to look healthier than in a long time.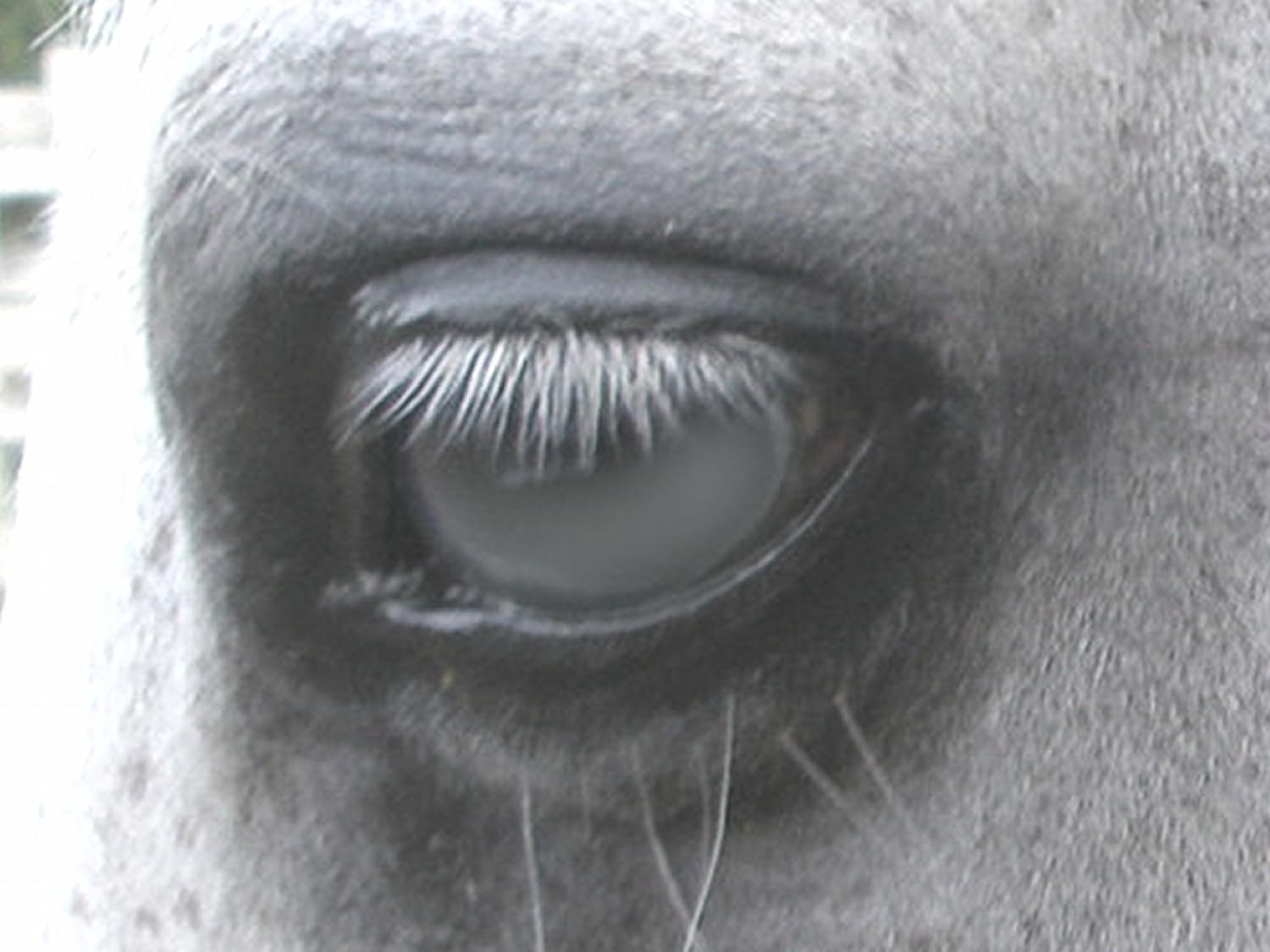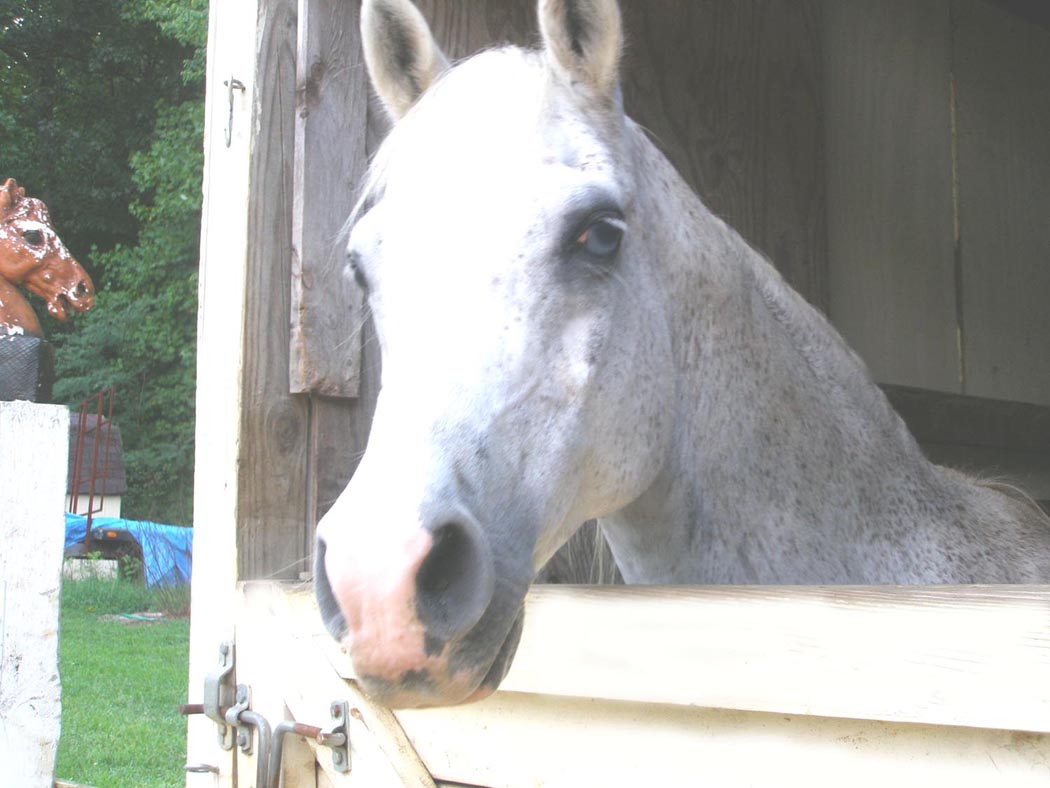 Altho' I was skeptical, I am so impressed. I hand wash the masks and change them daily or as needed. Again, he's been the trusting boy he always has been. I did make one change to the mask in an attempt to lessen the cleaning - where the mask connects at the throat, there is excess Velcro which collects all kinds of debris (dirt, grass, hay) in it - I added Velcro to the exposed area just preventing debris. By the way, now he is always the last one in from the pasture (before he rarely went out to pasture). We thank you for this and for the many horses that have benefited from Guardian Mask.
Dee & Talko
---
Greetings Dee
Talko is an amazingly beautiful horse and his eye looks impressive! Thank you very much for the kind words and for sharing your story. We look forward to hearing an update down the road!
Guardian Mask
---
UPDATE 05-26-09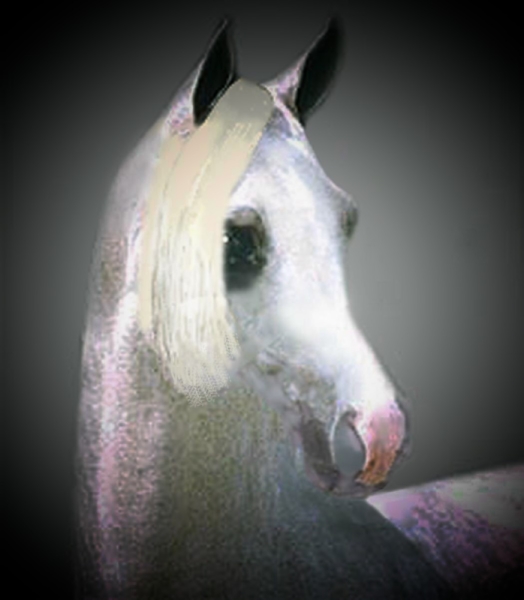 Dear Sid,

2008 was a very busy year with my boy. In addition to a Uveitis issue, he is recovering from chronic laminitis. I'm happy to report that after an exhaustive year, he is mending nicely. Uveitis has been in remission several months, I think I can confidentially say that his Guardian Masks will handle it from this point. As I stated in previous correspondence, he wears his mask 24/7 w/o any issues.

Thanks from Talko & me,

Sincerely,
Dee
Update: We love the current update, thank you so much for sharing with us, and keep up the great work with Talko, he is an amazing horse and lucky to have you.