Navigation Menu
---
We strongly recommended reading each and every page of the compiled information on our website.
The information we have provided will help you understand your horses needs as well as understand our products.
Our goal is to help save horses lives.
---
This product is proudly made in the USA
---

---
Deb & her horse "Jumpin' Jack Flash" 11-23-11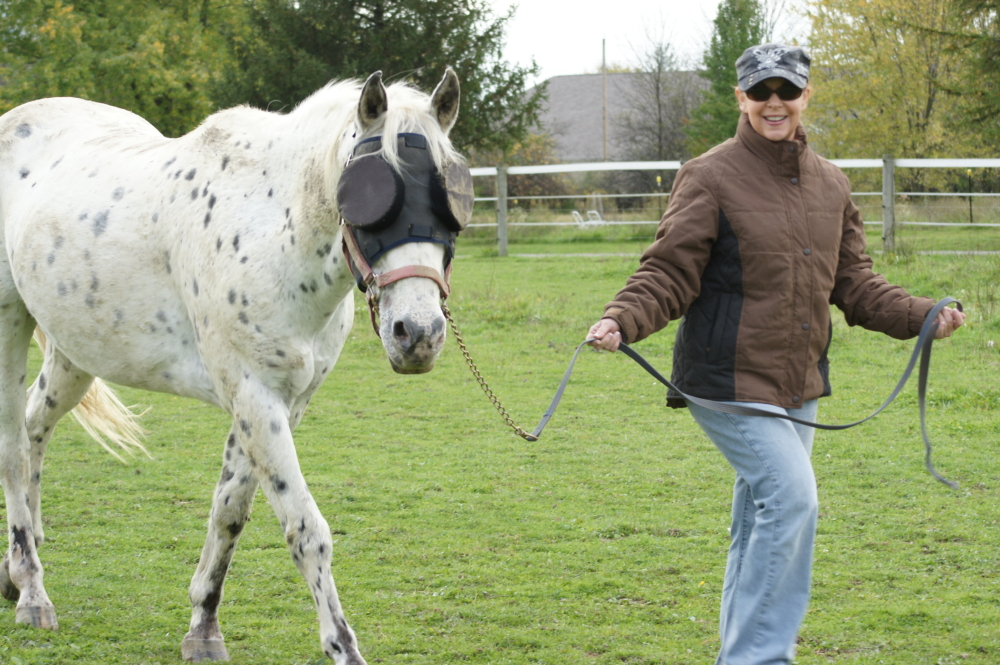 ---
What a cutie Jumpin' Jack Flash is Deb! Thank you for the lovely picture, you're both lookin' fabulous! We're delighted that the mask is working out for your boy. He looks very happy and alert! Good luck on the contest!