Navigation Menu
---
We strongly recommended reading each and every page of the compiled information on our website.
The information we have provided will help you understand your horses needs as well as understand our products.
Our goal is to help save horses lives.
---
This product is proudly made in the USA
---

---
Duchess Sanctuary - 05-26-2015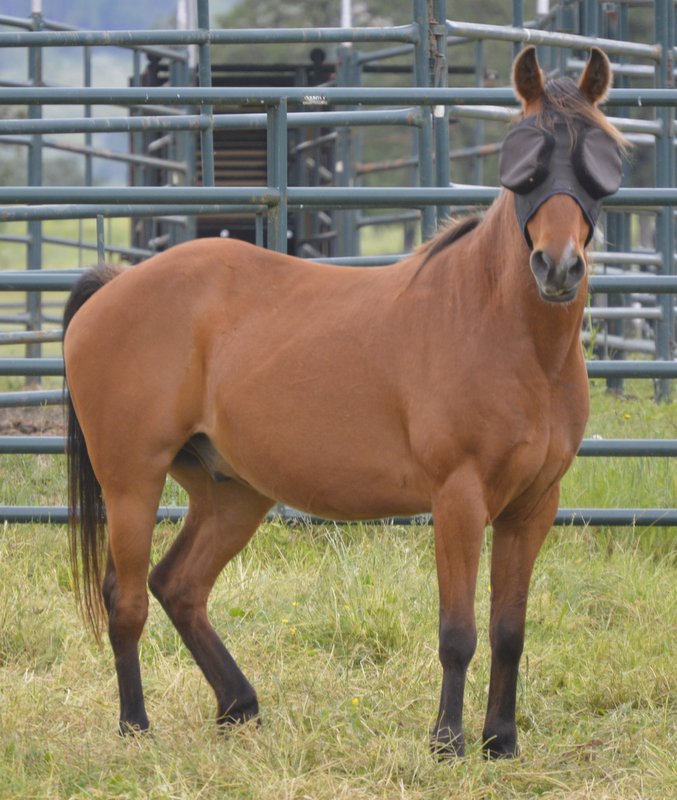 May 26, 2015
David & Jeanine Eby (and Vee!)
Guardian Horse Masks
Dear all of the generous folks at Guardian Mask,
I am writing on behalf of Duchess Sanctuary to say thank you so very much for your donation of a Guardian Mask for our little mustang Danté. He was orphaned as a tiny foal when he and his mother were gathered from the desert by the BLM, and his mother died in a holding pen right next to him. No one thought he would live, but today he is a 13 year old in excellent health, with the exception of his eye issues. ERU can be a struggle to manage, but the addition of the Mask to his treatment has been fantastic. He's much happier, and that is the foundation of everything we do here at the sanctuary. Here he is modeling!
Your willingness to contribute to horses in need is much appreciated. Thank you for your
excellent customer service and your generosity.
With gratitude,
Jennifer Kunz
Director of Operations
---
It is such a sad story about this horses beginning into the world, but we are so happy that he is in your care and doing so well. A happy story it turned out to be! Dante looks very healthy and comfortable and thanks to you all doing such a fabulous job. We very much appreciate all the work you do. Thank you for all of your support and kind words as well as taking the time out to update us on Dante, we're delighted we could help this beautiful horse.
If anyone would like to learn more about the Duchess Sanctuary you can find their information on this original pdf file: DuchessSanctuary.
Guardian Mask