Danielle & her horse Majic - 02-20-2009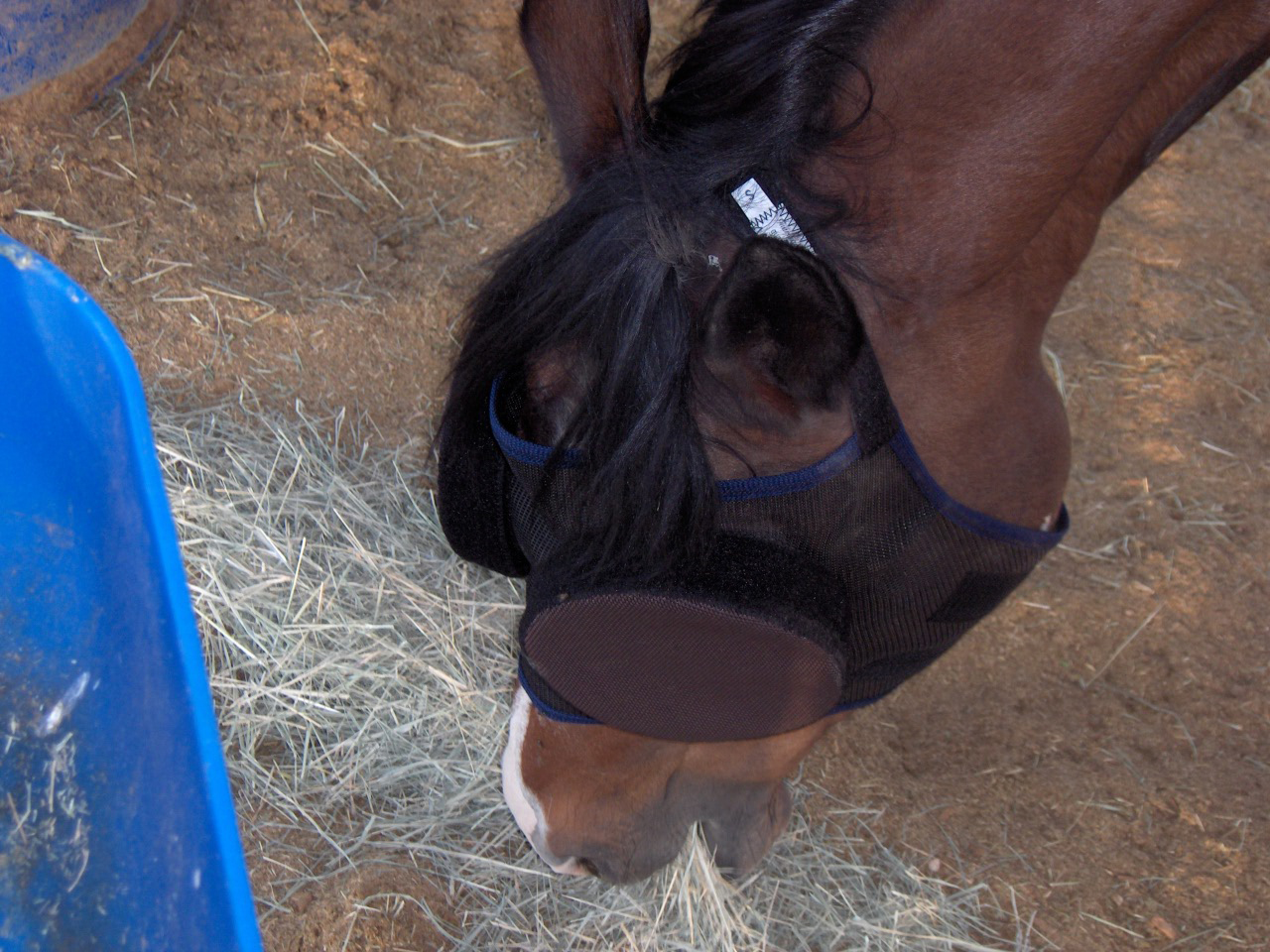 Dear Guardian Mask,

My horse has had eye problems almost since the day I got her. I've spent thousands treating her and trying to diagnose the root cause of her problem. Her symptoms are similar to uveitis yet the vets and specialists don't believe that is the cause, closest diagnosis is that she does not produce enought tears. In her worst condition she gets non-healing ulcers that have affected both eyes at times and the flare ups don't seem to be symptomatic of a particular season or environment. So, she get two eye treatments per day to help her produce tears.


About two years ago I purchased a 95% UV protection Guardian Mask. Since that time Majic's eyes have been healthier than they had been in the first three years I owned her. I believe the mask has been the primary reason. Majic seems to like her "horsey sunglasses" as she is eager to get her mask back on whenever I remove it for cleaning. I just purchased a second mask for Majic. It is the best investment I have made in her eye care. Thank you Guardian Mask.

Sincerely,
Danielle Haney
New River, Arizona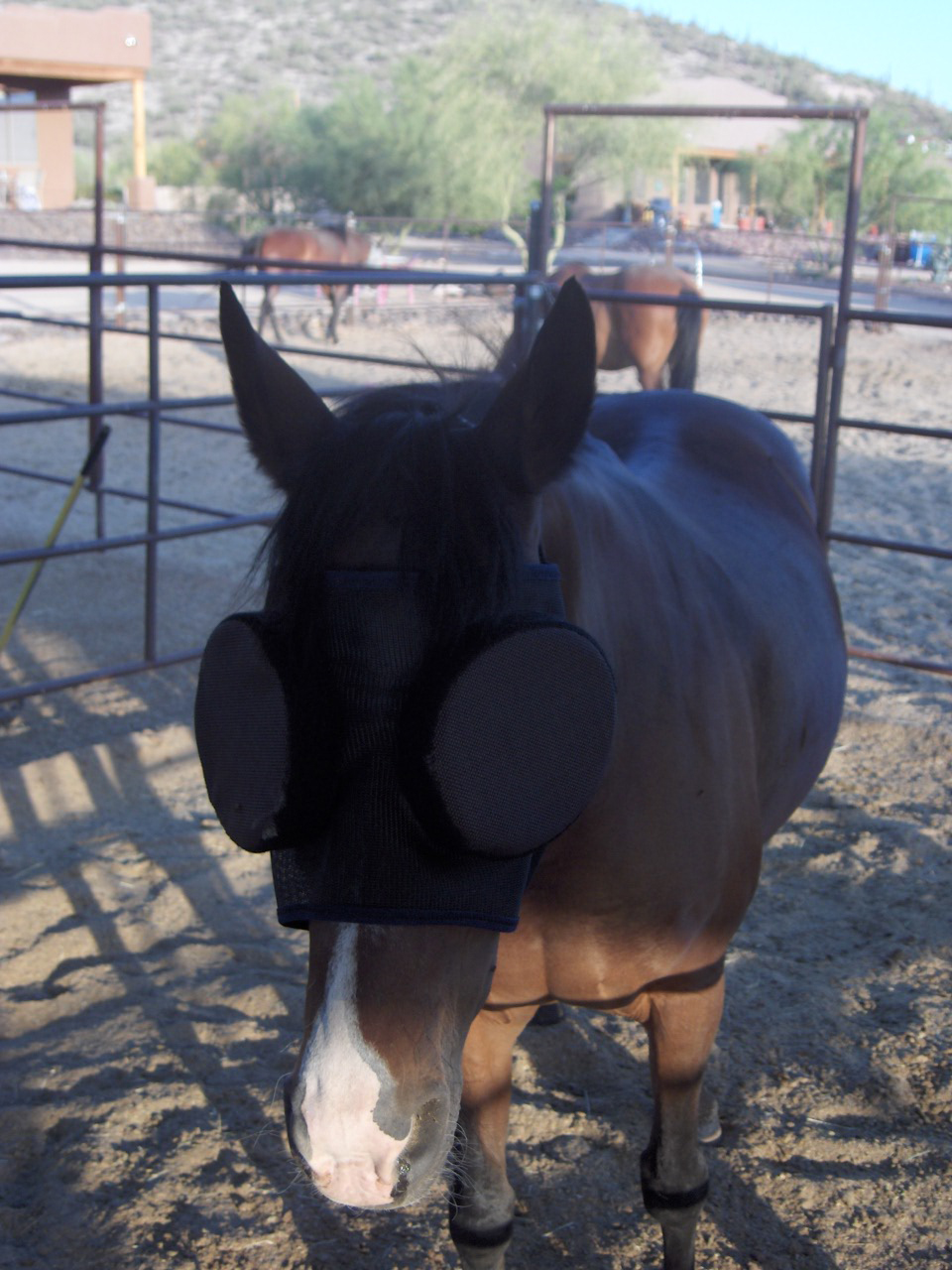 ---
Thank you so much for the wonderful email, we are so pleased to hear that Majic is doing better with the Guardian Mask. We would love to add a picture to your testimonial if you would like, you can send one attached to email in .jpg format.
Sid will be tickled to hear about the good news. And we will get your order out today.
Guardian Mask
---
Update 02-24-2009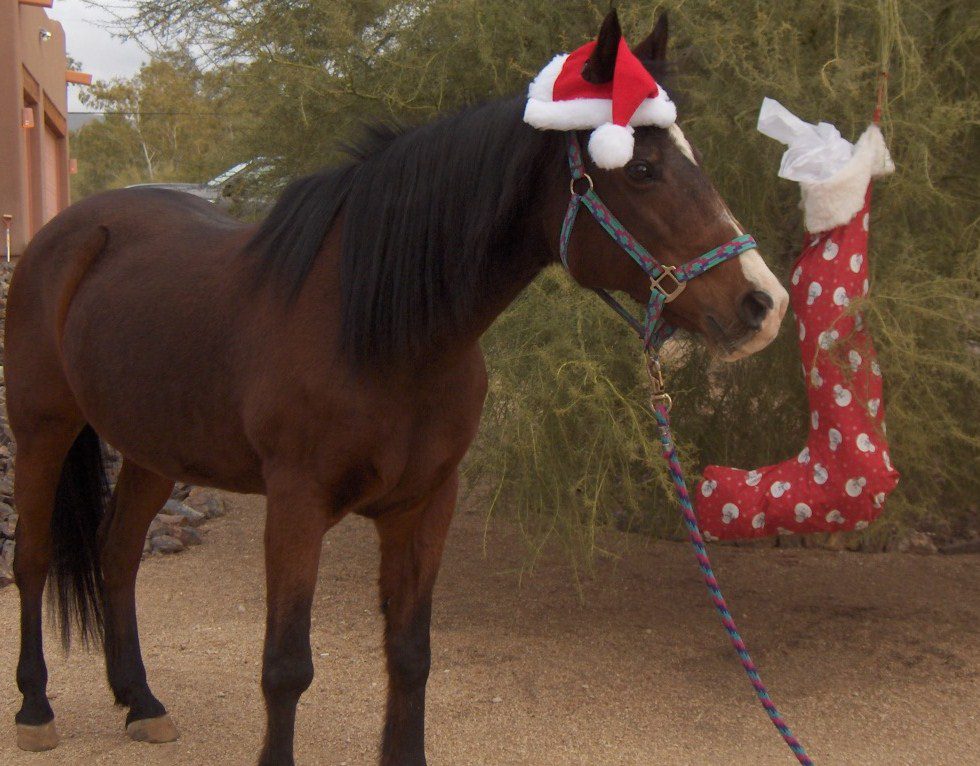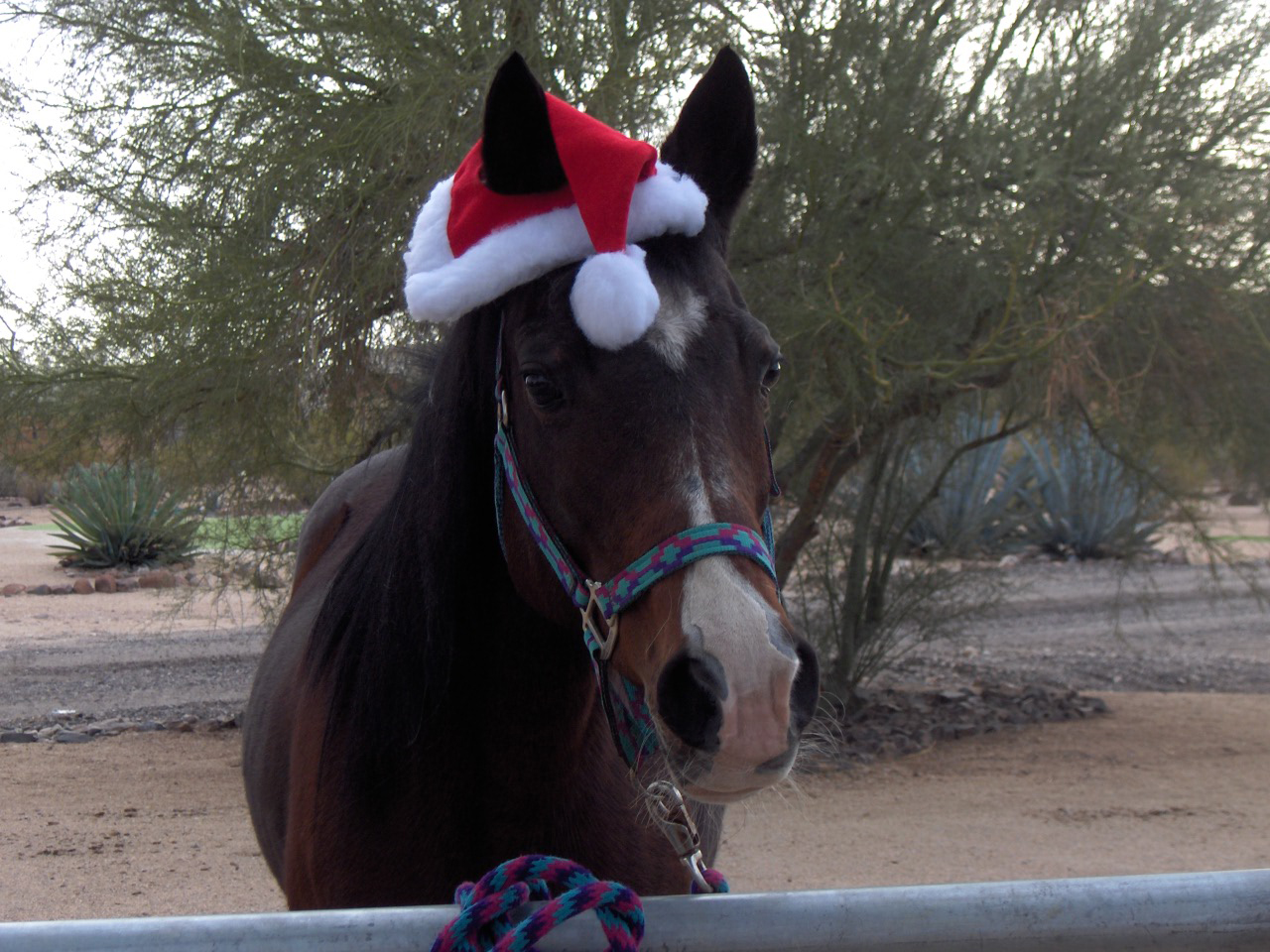 Hi Vee,
Majic's new mask arrived today, thanks ! I attached a few pics of her when her first mask got here in 2007 and I also attached a few pics of her posing for our 2008 Christmas card so you can see how beautiful and healthy her eyes look. Thanks again to the crew at Guardian.
Danielle

---
Update: The photos are fabulous Danielle, thank you so very much for sharing, Majic's eyes do indeed look amazing! We especially love the Santa hat!
Guardian Mask