Navigation Menu
---
We strongly recommended reading each and every page of the compiled information on our website.
The information we have provided will help you understand your horses needs as well as understand our products.
Our goal is to help save horses lives.
---
This product is proudly made in the USA
---

---
Danielle & her horse "Taz" - January 2008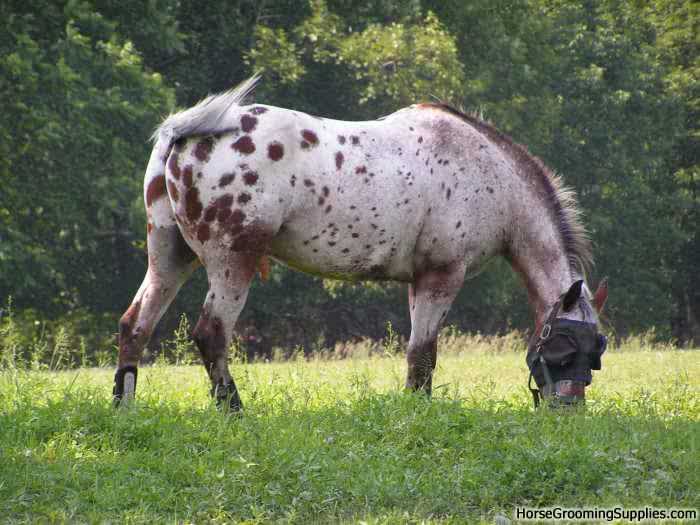 I would like to thank you for making such a great product. I got an 11 year old appaloosa gelding named Taz on Easter when I was 15 and the first winter I had him he was diagnosed with uveitis in one of his eyes and had previous scarring due to his old owners not treating him for it. After I received the Guardian Mask I used it right away and he has not had even ONE episode since the day I put it on him. I keep it on him whenever he is outside, unless there is rain or wet snow. It stays on him great considering there is a horse in the pasture whose only agenda is to try and get his mask off. The Guardian Mask has really helped tremendously and prevented my horse from further damage to his eye. I recommend it to any and every horse owner trying to treat or prevent uveitis.
Thank you so much.
Danielle Garbarino
---
Hi Danielle,
We really appreciate your kind words and are very pleased that Taz is doing so well. I went ahead and left the picture you sent un-cropped with the web link, you can also feel free to send a banner and we can add it to our links page!
Feel free to update us at any time, we look forward to hearing more good ongoing great news!
Guardian Mask