Navigation Menu
---
We strongly recommended reading each and every page of the compiled information on our website.
The information we have provided will help you understand your horses needs as well as understand our products.
Our goal is to help save horses lives.
---
This product is proudly made in the USA
---

---
Catherine & her horse "Cali" - 02-18-03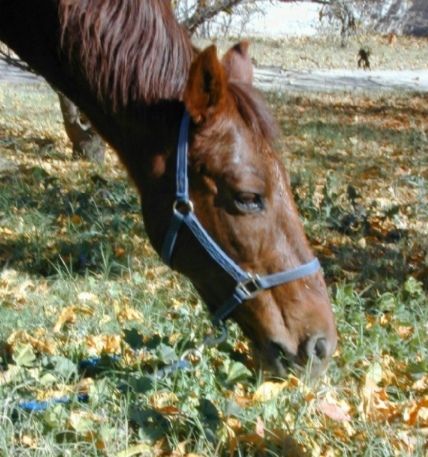 As my olde Irish Granny would say, "that's one brilliant fookin' fly mask." We live in a dry, hot climate beneath more UV light than any sensible person would imagine possible, and my mare's sensitive eyes have been chronically runny her entire life.
The Guardian Mask, besides screening out the harsh light and dust particles, has the added advantage of never coming in contact with the orbs of her eyes or her lashes, thus reducing irritation even further.
I've owned Cali for nearly six years and her eyes have never been this good. She's in a pasture with six other horses and will not let any of them mess with it, at all! In short, she loves it and looks at me like I'm a total space cadet should I forget to put it back on after a ride.
Catherine O'Sullivan, Tucson, Arizona
Wonderful news all the way from Tucson Arizona!
Thank you for sharing the wisdom of your "olde Irish Granny" and the excellent news!
Guardian Mask