September 21, 2011 Hilltop EC and "George"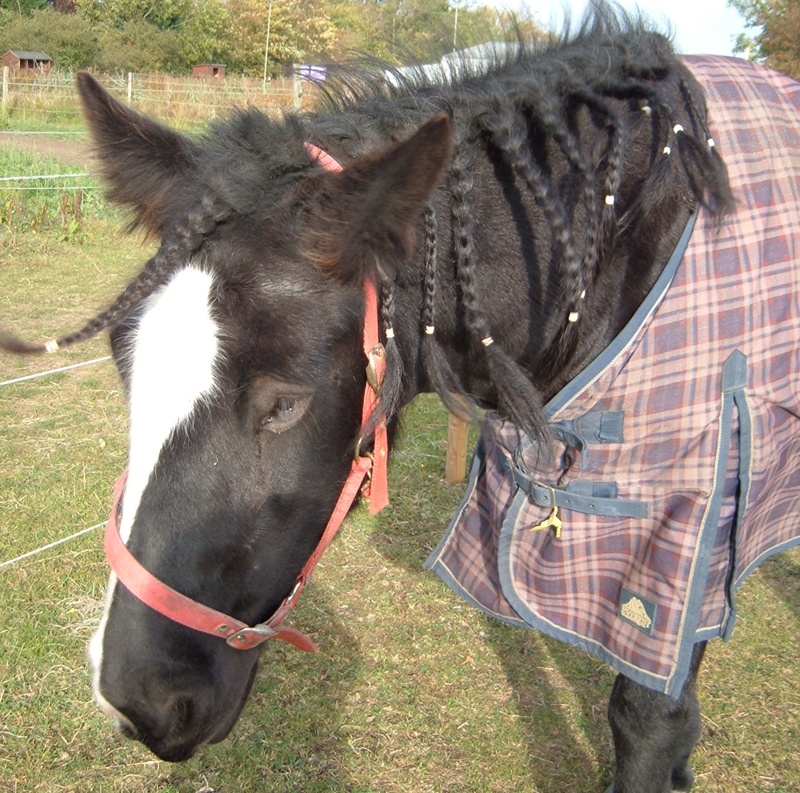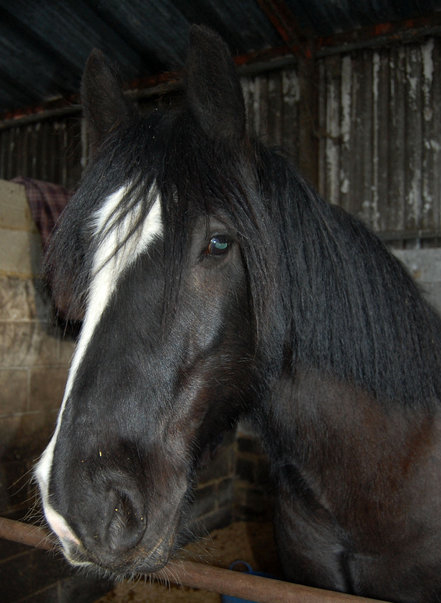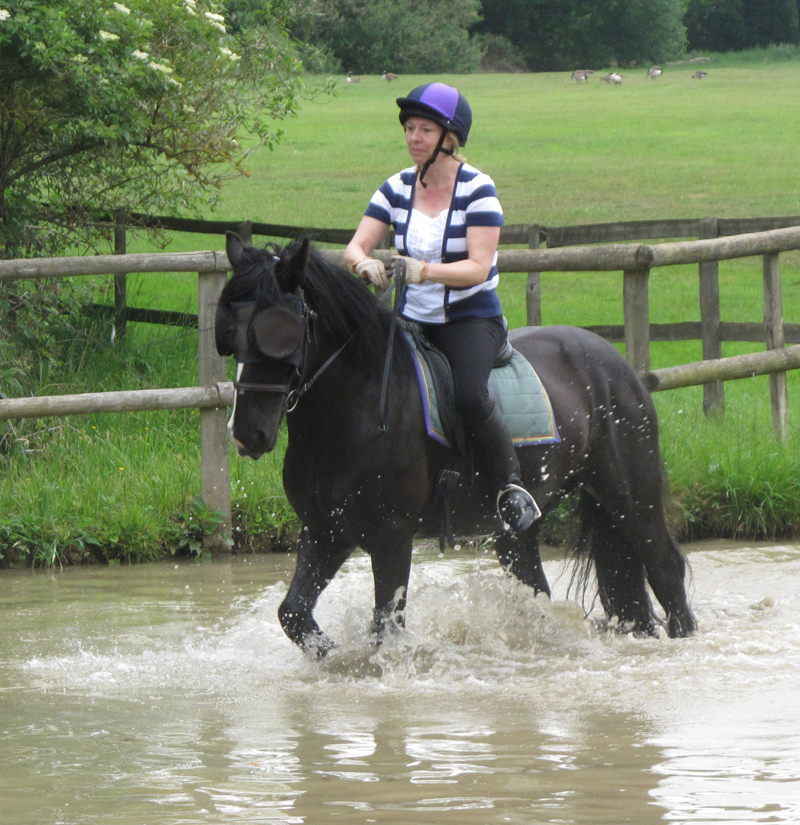 I don't know if you will remember me, but I e-mailed you for some advice last winter, about George our cob, who had been diagnosed with uveitis. He seemed to always have a "runny" eye, and it was always half closed and looked very painful.
However, after eye drops and cream from the Vet, we purchased a Guardian Mask from our UK distributor Jeanette, and he has worn it all summer. He has lived out in the field with his pals 24/7, and he doesn't seem to mind wearing his mask at all. He has also adapted to the Lightweight Riding mask over his bridle extremely well, and I'm convinced that he has worked out, that the mask is helpful to him.
He has been very well now for almost a year, with no signs of any more outbreaks of uveitis, and the Vet who treated him, rang me to ask for details of the Guardian Mask Co. so that she can pass them on to her other clients, whose horses suffer in this way.
I wondered if you would like to see the pictures of him before we bought him the mask and afterwards. He looks so miserable in the first one, before we knew what was wrong, and you can see how the eye is wide open in the second picture. Also, you can see how he can now enjoy himself in the third picture.
Thank you once again for your help.
Ann Malone
On behalf of Hilltop EC
ann@mariemalone.plus.com
---
Hi there Ann,
Absolutely I remember you, you were so kind and thorough in your inquiries! The "before and after" photos are incredible. We would not have known that was the same horse! We're delighted George has responded well with the mask and we also really appreciate the added vet support too! Thank you so much for sharing with us, and thank you everyone at Hilltop as well!
Guardian Mask