Navigation Menu
---
We strongly recommended reading each and every page of the compiled information on our website.
The information we have provided will help you understand your horses needs as well as understand our products.
Our goal is to help save horses lives.
---
This product is proudly made in the USA
---

---
Julie & her horse "Monty - 05-24-2011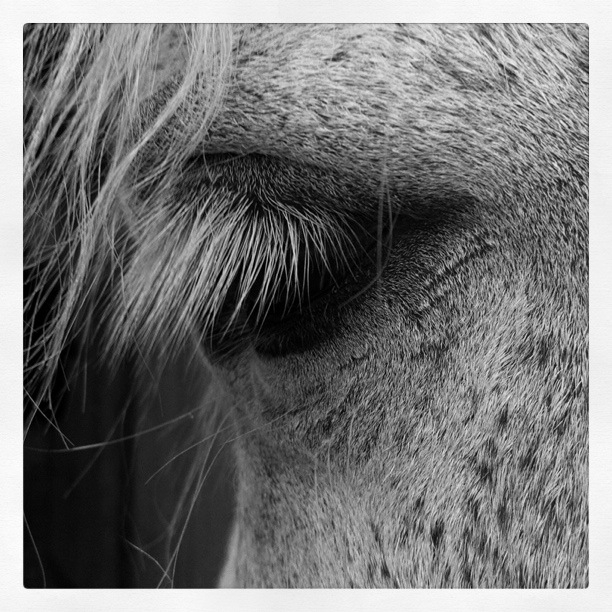 All,

I want to say a heartfelt thank you for providing such a wonderful product. My Percheron/TB cross, Monty, was recently diagnosed with recurring Uveitis. Monty would suffer from what had to have been very painful infections in his left eye which would swell shut and weep horribly. Even when there was no apparent swelling poor Monty's eye would weep daily, which would cause him to rub and potentially hurt himself.

Once we had the diagnosis and were advised to get him a Guardian mask Monty was wearing one the very next day!

I have to say that in the last month plus that he has been wearing his mask from dawn until dusk his eye has stopped weeping entirely! This is a fantastic change for him. I know he must get relief from the mask because there is never any fuss when it's time to goggle up in the morning - a fuss with a Percheron is pretty easy to detect!

My husband and I thank you so much for this wonderful mask, hopefully it will prevent any further damage to my sweet boy's eye and let him live out his life with no eye pain!

I am including some photographs of Monty with and without his mask for you to enjoy.

Thanks very much again - sorry if I have overloaded your inbox with photos!
Julie

---
Hi Julie,
Monty is such a beauty, he really is a looker I can see why you would like to send more photos, but we love it! We're so pleased that the mask is working out well for him, this just brings us so much joy! Thank you so much for also sharing your experience, and keep up the great work, you're on the right track!
Guardian Mask